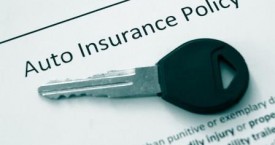 A proposal to let drivers choose their Michigan no-fault medical benefits when they buy their auto insurance is nothing short of a healthcare gamble, and would end up leaving many car crash victims without enough coverage.
House Bill 5951, introduced by Rep. Jason Sheppard (R-Temperance), seeks to change Michigan's auto no-fault system and the guarantee of unlimited lifetime medical benefits for those who are catastrophically injured in car accidents. The legislation proposes that four levels of medical coverage be offered when people purchase their auto insurance:
$250,000
$500,000
$1 million
unlimited coverage (what Michigan currently offers)
Grand Rapids auto accident attorney Tom ...
Continue Reading →