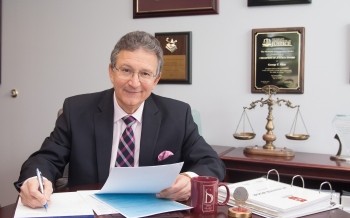 Law Firm & Partner Achievements Featured In First Issue Of Leading Lawyers Magazine – Michigan Edition
George Sinas has been recognized by Leading Lawyers as a "Top 10″ Michigan plaintiffs' personal injury lawyer. He is one of only two personal injury attorneys outside the metro-Detroit area to be listed.
Attorneys who are named Leading Lawyers are recommended by their peers as being among the best in their practice area. Less than 5 percent of all Michigan attorneys receive the Leading Lawyers ...
Continue Reading →