Grand Rapids Attorney Provides No-Fault Reform Update on Grand Valley Public Radio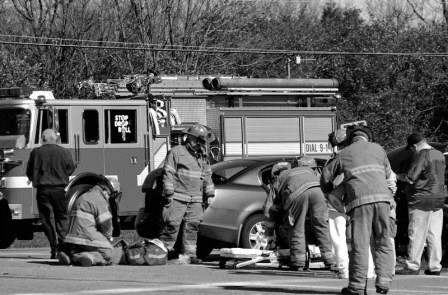 Tom Sinas delivered a no-fault reform update and discussed the issues surrounding Michigan SB 248, which will  make substantial changes to the no-fault system.
Yesterday, Tom Sinas, Grand Rapids auto accident attorney and CPAN General Counsel, spoke with Shelley Irwin on WGVU (Grand Valley Public Radio) about the latest in attempts to reform the Michigan no-fault system, particularly with SB 248. In their discussion, Tom gave an overview of what has happened, where the legislation currently stands, and the concerns and consequences associated with the bill in its current form.
The first thing to remember about no-fault reform bill SB 248 is that it is legislation that affects everyone in the state, regardless of whether or not you are currently using your no-fault benefits. Those who have been seriously injured in auto accidents already understand how beneficial the law is. But, even if you haven't been in that situation, remember that any of us, at any time, could have our lives drastically changed in an instant – car accidents can happen to anyone.
SB 248 was passed in the Senate and sent to the House of Representatives, where it was taken up by the House Insurance Committee. It was then voted out of committee and now awaits a vote by the full House, which may happen next week. It is one vote away from becoming law in Michigan, which is why it's critical that everyone understand the implications of this bill, regardless on where you stand on the broader no-fault issue.
Here are a few of the points Tom made during his discussion with Shelley Irwin:
In its current form, SB 248 does not do anything to tackle the cost of no-fault insurance in a meaningful way;
The $100/year for two years savings provision comes at the expense cutting benefits to the people of Michigan, by way of limiting access to high-quality care to auto accident survivors and costing hospitals, medical providers, and therapists $1.2 billion.
The $15/hour payment cap for family-provided attendant care (when the rates are currently based on the market) will place even more of a financial burden on families – many family members who provide 24 hour care to their catastrophically injured loved ones find themselves quitting their jobs to do so, and the current no-fault law allows them to be compensated at a reasonable, fair-market rate;
Capping payment to doctors, hospitals, and other medical providers at 150% of what Medicare pays is very problematic – Medicare already reimburses medical providers a paltry amount as it is, and so while payment of up to 150% of Medicare reimbursement rates seems generous, as Tom mentioned, "150% of cents on the dollar is still cents on the dollar."
There are a number of things you can do as the no-fault reform discussion continues. First, and most importantly, you need to understand the bill, the issues surrounding it, and how it will change the no-fault system as we know it.
Second, call your representative and let them know how you feel about SB 248, especially if you don't agree with how it would change our no-fault system. If you've been personally affected by the law, share your experiences – these testimonies go a long way in illustrating just how effective no-fault is, and why it must be protected.