Grandparents' Rights in Michigan – Visitation and Grandparenting Time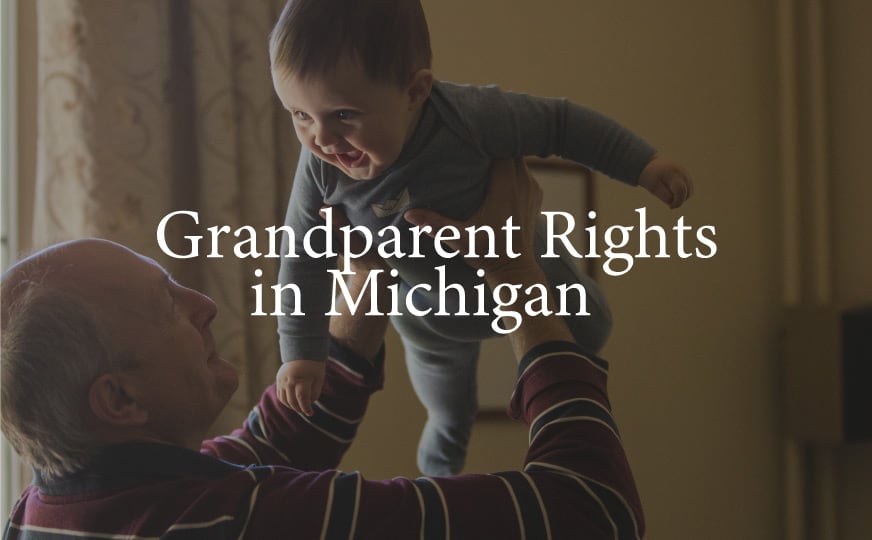 Every year, the Sunday following Labor Day celebrates grandparents as National Grandparents Day. First recognized in 1979 under the Jimmy Carter Administration, National Grandparents Day honors the values, strength, and guidance passed down from grandparents to subsequent generations. Attorney Bryan Waldman went over grandparents' rights in Michigan on WLNS 6 Legal Edge in honor of the holiday.
What is Grandparenting Time?
When people talk about their rights as grandparents, they're most likely referring to grandparenting time. If you've never heard the term and are wondering "what is grandparenting time" it's the court intervening and stating grandparents have a legal right to see their grandchildren, despite the wishes of their parents. In most cases, issues of grandparenting time arise after one or both parents of the child have decided they don't want the kids to spend time with their grandparents. Under Michigan law, grandparents can petition the courts to grant official, mandated grandparenting time. However, this type of case can become pretty complicated because it is ultimately an issue of competing rights. Whose wishes should be prioritized, the parent or the grandparent?
What Are Grandparents' Rights in Michigan?
Most courts recognize decision making, ultimately, lies with a minor's parents. In instances where a parent chooses to not let their child spent time with a grandparent, the Government is reluctant to intervene unless there is a good reason to do so.
In order to take matters to court for grandparenting time, certain criteria must be met, such as:
Divorce of parents
Death of a parent/parents
Custody has been taken of children
In addition, grandparents must also prove a substantial risk of harm to the children if they're not allowed to see their grandparents. In general, grandparenting time is only granted in the most extreme situations. For instance, in one popular case, the mother was found dead and the father was suspected of the crime. The grandparents weren't allowed to see the child, so they petitioned the court on the grounds that they were the best positioned to educate the child regarding who their mother was. Ultimately, the court sided with the grandparents and awarded grandparenting time.
WLNS Legal Edge – Grandparents Legal Rights
Hiring a Family Law Attorney to Obtain Grandparenting Time
Not all cases of grandparenting time are this tragic. However, because of competing rights, these are complicated cases. Only those with good odds of winning should bring their case before the court. If the grandparents lose, it's more difficult to win in the future and the relationship between the parent and child can be further harmed. Because of this, it's good advice to consult with a skilled family law attorney first.