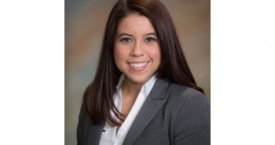 Jackie Dupler will serve as a regional representative to the Women Lawyers Association of Michigan
Please join us in congratulating Lansing family law attorney Jackie Dupler on her election to the Women Lawyers Association of Michigan (WLAM) Mid-Michigan Regional Board of Directors!
As a member of the board, Jackie will serve as the regional representative to the greater Women Lawyers Association of Michigan, where she hopes to strengthen the relationship between the different chapters of WLAM and the relationship between the WLAM Mid-Michigan Region and the local bar associations.
The Women Lawyers Association of Michigan dates back to 1919, when it was created by five female lawyers. At its inception, emphasis was placed on strengthening professional connections between women attorneys, sharing knowledge, experiences, and information, and mentoring the next generation of up and coming female lawyers.
In addition to serving in this leadership capacity, Jackie is also a member of the Tri-County Family Law Association, the Ingham County Bar Association, Michigan Association for Justice, and National Association of Career Women.
Well done, Jackie!