No-Fault Reform – Beware the Shiny Objects in 2019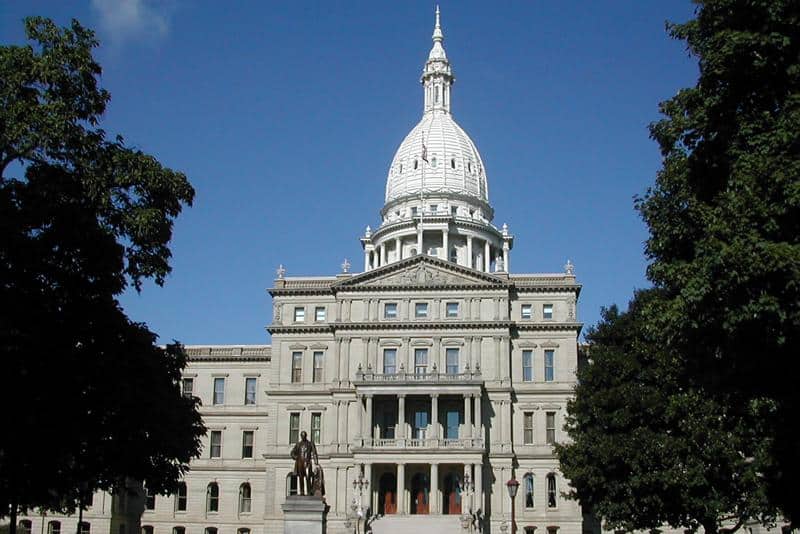 No-fault reform was a hot topic in 2018. Despite falling short in last year's lame duck session, the debate isn't going anywhere in 2019. Tom Sinas, Grand Rapids car accident attorney and auto no-fault thought leader, recently penned an op-ed for the Grand Rapids Business Journal. In it, he warns consumers – be alert and informed, and remain on the lookout for shiny objects insurance lobbyists will surely throw out this year. Here's a brief rundown of what you need to know regarding no-fault reform in 2019.
Auto Insurance Rate Setting
Michigan's auto insurance industry successfully launched a marketing campaign over the last several years placing the blame for exorbitant auto insurance prices at the feet of doctors, attorneys, and shockingly, patients themselves. However, lack of transparency in rate setting and vague non-driving related factors are continually used industrywide and contribute to rising premiums. Further, with little to no regulatory oversight and lacking a clear definition of what is "excessive," insurance companies have free reign to charge whatever they want.
Update: Governor Whitmer called for a rate-setting investigation earlier in 2019 with regard to an appropriate rate reduction for individuals with coordinated no-fault policies and non-driving rating factors (credit score, home ownership, marital status, etc.). Tom explains more in the video below.
Fox 17 Know the Law – Insurance Rate Setting Investigation in Michigan
Less Than Fair Treatment and Practices
In Tom's op-ed, he gave three examples of clients he has personally represented to demonstrate how Michigan's insurance industry mishandles their claims.
Citing Non-Existent Statutes
The first is a case of a scientist working at a state university. She was catastrophically brain injured in an accident and as a result, she will never return to work. Despite being more than adequately qualified to receive Work Loss Benefits required by Michigan law, her insurance company denied her claim. Why? Because a statute that doesn't even exist barred her claim, the adjuster claimed. This left her in jeopardy and unable to not only pay her medical expenses but make everyday ends meet. She had to hire an attorney and therefore became entangled in a complicated and lengthy legal battle. All because a claim was denied that should have been paid without question.
IME Report Refusal
The second example is of a man who suffered a brain injury as the result of a car accident. He was entitled to Work Loss Benefits due to his injuries preventing him from returning to work for months. After he was subjected to an Independent Medical Examination (IME) by a doctor his insurance company hand-selected, his Work Loss Benefits payment suddenly stopped. Michigan law requires insurance companies to turn over reports from IMEs. However, when the curious patient requested his report, his insurer refused. He was then forced to hire an attorney and subpoena the report. Lo and behold, it revealed the doctor agreed that he couldn't return to work all along. Therefore, there should have been no question regarding the payment of these benefits. Yet the insurer refused payment of benefits.
Fairness Not Required
The final example is of a young woman whose spine was shattered in an auto accident preventing her from working. Again, her insurance company denied payment of her benefits, forcing her to seek legal representation. The following is actual testimony from the insurance adjuster in her case:
Q: (Would you agree that an adjuster should) make every effort to be fair?
A: Well, fairness isn't in the [no-fault] statue so I disagree with that.
Q: Would you agree that an adjuster should treat an insured the same way it treats an insurance company or no?
A: An adjuster should treat their insured as if they were a customer.
Q: Do you agree that the should treat them evenhandedly?
A: Well, again, fairness is not in the no-fault statute.
Despite the fact that this testimony is troubling, it is unfortunately accurate. Our no-fault system does not require insurance companies to treat people with fairness. And this is precisely why Michigan auto accident attorneys exist – to even the playing field between big insurance corporations and anyone injured in Michigan car accidents.
Lackluster Consumer Protection Laws
Over the last several decades, Michigan has gutted its consumer protection laws. This leaves everyday people open and vulnerable to bad faith insurance practices with little to no recourse outside of litigation. Because of this, insurance companies can incorporate biased practices with no regard to fairness. Unfortunately, Michigan consumers pay the ultimate price – lengthy legal battles that further complicate an already difficult time of recovery and healing.
So, as 2019 progresses into a new legislative session, keep these points in mind. You will certainly hear about no-fault reform; lawmakers have identified it as a top concern for the last several years. But key stakeholders and lobbyists don't want the average Michigan consumer to know the full picture. Be skeptical when you hear pithy phrases about runaway costs and skepticism regarding Michigan's no-fault system. This system is truly unique and provides the most comprehensive coverage for those injured in motor vehicle accidents. If we're going to talk about no-fault reform, then it's time for insurance companies to turn the mirror around and take a hard look at themselves.
Authored by Grand Rapids personal injury attorney, Tom Sinas. 
Full Grand Rapids Business Journal article here.