Traci R. Gentilozzi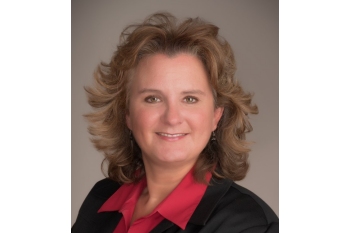 Traci Gentilozzi is Communications Counsel at the Sinas Dramis Law Firm. She has been a Michigan-licensed attorney since 1992 and has extensive experience in the legal publishing industry.
Traci works with the Sinas Dramis attorneys, using her legal and journalistic skills to provide the public with information and legal analysis on the complex areas of personal injury law, Michigan's auto no-fault system and other subjects related to the rights of injured people. She focuses much of her efforts on maintaining the firm's online and social media presence, as well as blogging and writing appellate court opinion summaries for the No-Fault Red Book Online (NFRBO).
Before joining the Sinas Dramis Law Firm, Traci owned and operated 360 Legal Solutions, PLLC, a Lansing-based legal content development and management company, and was a legal marketing consultant with Rain BDM in Bloomfield Hills.
Traci also spent 14 years at Michigan Lawyers Weekly, where she held the positions of publisher & editor and news editor, among others. In addition, she worked for six years as a analyst in the Trial Court Services Division of the State Court Administrative Office, Michigan Supreme Court. Traci has also maintained a private law practice, where she focused on probate law and landlord/tenant disputes, served as an editor at Ohio Lawyers Weekly and wrote opinion summaries for the State Bar of Michigan's e-Journal.
In her spare time, Traci enjoys being with her family, baking, hanging out with friends and social media/blogging. She is a self-proclaimed college football fanatic and legal news hound.
Professional Associations
Michigan Association for Justice
Ingham County Bar Association
State Bar of Michigan, Law Practice Management & Legal Administrators Section
State Bar of Michigan
Publications
Traci has had hundreds of articles, editorials and columns published in Michigan Lawyers Weekly and Ohio Lawyers Weekly, as well as in the Detroit Legal News.
Honors/Awards
"Excellence in Journalism Award" — Society of Professional Journalists, Detroit Chapter (2013)
Named co-editor of the "Court Administration" edition of the Michigan Bar Journal (2012)
"Wade H. McCree Award for the Advancement of Justice" — presented to Michigan Lawyers Weekly and one of its reporters during Traci's tenure as publisher & editor (2000)
Assistant editor, Thomas M. Cooley Law Review (1991-1992)
Education
B.S., Journalism, cum laude, West Virginia University (1989)
J.D., Thomas M. Cooley Law School (1992)
Connect with Traci Gentilozzi

traci@sinasdramis.com