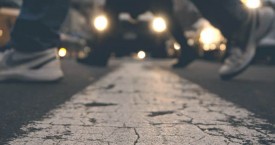 With an above average pedestrian-auto accident rate, the city of Grand Rapids is taking action. As of February 6, 2018, motorists are now required by law to come to a stop for pedestrians crossing a roadway in a crosswalk. West Michigan auto accident attorney, Tom Sinas, recently spoke Fox 17's Know the Law to describe the various Grand Rapids pedestrian ordinances. Here's what drivers and pedestrians alike should know.
Use Sidewalks When Available
First, pedestrians in Grand Rapids need to utilize city sidewalks when they're available. Doing so decreases the risk of collision with ...
Continue Reading →