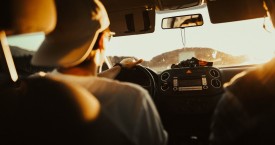 School's out and summer is in full swing. People are hitting the road on vacations and road trips. And a glance at last year's crash report reveals one thing – teen drivers contribute largely to the increased risk of a US 127 accident, one of Lansing's most dangerous roads.
Injured? Call for a free consultation today.
What We Know – Teen Involvement
Michigan drivers have entered what is known as the "100 deadliest days", a term coined by AAA Foundation for Traffic Safety. According to the organization, the ...
Continue Reading →