Michigan Dog Bite Injury Lawyer
Dog Bite Cases in Michigan
Dogs are known as "man's best friend" for a reason. Our dogs are part of the family. However, animals can act unexpectedly, and suffering from a dog attack is a frightening and oftentimes painful experience that stays with us long after the incident occurred. Many states, Michigan included, have a "strict liability" statute that holds the dog owner responsible for injuries if the attack was unprovoked.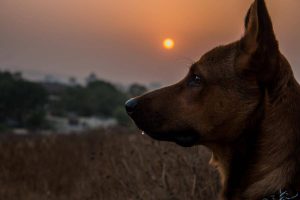 However, dog bite laws are complicated and establishing liability after an attack is often difficult without an experienced Michigan dog bite injury lawyer. If you or a loved one have suffered a dog attack, it's time to call one of our skilled personal injury attorneys. We'll work diligently to obtain the compensation you need so you have access to the best medical and rehabilitation services possible. It's time to move forward.
What to do After a Dog Bite Attack
Injuries resulting from a dog attack can range from minor wounds like lacerations and punctures to serious injuries such as broken bones and nerve damage. Even a minor bite can result in serious scars, impacting an individual professionally, personally, and emotionally for years to come.
You should take the following steps after a dog attack:
Seek medical attention immediately. Dog bite wounds are prone to infection which can exacerbate injuries down the road.
Take photos of your injuries as soon as practically possible. Oftentimes medical staff will obtain photos during your care, but don't count on this as an absolute.
Contact animal control and file a report. Call local police if your municipality doesn't have an animal control department.
Contact a Michigan personal injury attorney to help determine whether legal action is appropriate.
Do not speak with the dog owner's insurance companies or the dog's owner before consulting an experienced Michigan dog bite injury lawyer. Your statement might jeopardize a future claim for dog bite damages.
Our Results for Dog Bite Victims