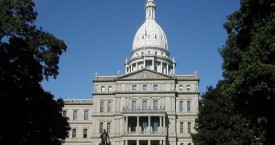 No-fault reform was a hot topic in 2018. Despite falling short in last year's lame duck session, the debate isn't going anywhere in 2019. Tom Sinas, Grand Rapids car accident attorney and auto no-fault thought leader, recently penned an op-ed for the Grand Rapids Business Journal. In it, he warns consumers – be alert and informed, and remain on the lookout for shiny objects insurance lobbyists will surely throw out this year. Here's a brief rundown of what you need to know regarding no-fault reform in 2019.
Auto Insurance Rate Setting
Michigan's auto insurance industry successfully launched a marketing ...
Continue Reading →