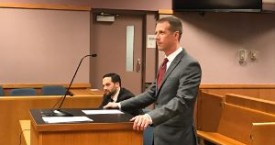 We are pleased to announce that attorney Jon Homa has joined the Sinas Dramis Law Firm as the newest associate in the Lansing office.
As a Michigan personal injury lawyer, Jon focuses primarily on handling cases involving auto no-fault law. He represents plaintiffs from across the state who are injured in motor vehicle collisions, trucking accidents, motorcycle crashes and bicycle accidents.
In addition, Jon handles claims involving constitutional rights, particularly alleged civil rights violations.
Before joining Sinas Dramis as an associate attorney, Jon served as a law clerk at the firm for several years. During ...
Continue Reading →