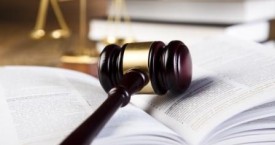 Jim Graves of the Sinas Dramis Law Firm is representing several female plaintiffs in the ongoing sexual assault scandal against Larry Nassar and Michigan State University. All the plaintiffs claim they were sexually abused by Nassar while he was a team physician at MSU.
Nassar, of Holt, worked as a team doctor at MSU for nearly 20 years and with USA Gymnastics for almost 30 years. Since last fall, more than 100 women and girls have come forward, alleging that Nassar sexually abused them while he was employed at MSU.
Plaintiff Jane AAA Doe alleges in a complaint filed March ...
Continue Reading →