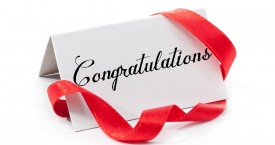 Thomas G. Sinas, a Sinas Dramis Law Firm partner and Grand Rapids personal injury attorney, has been named a 2016 "Up & Coming Lawyer" by Michigan Lawyers Weekly, a statewide legal publication.
Tom is one of 30 Michigan attorneys chosen by Michigan Lawyers Weekly to receive the honor. The practitioners selected for the award have been lawyers for 10 years or less and "display the ambition, drive, determination and accomplishments that make them worthy of the Up & Coming Lawyers title."
Upon learning of the award, Tom said: "It is truly an honor to be recognized alongside other excellent lawyers ...
Continue Reading →