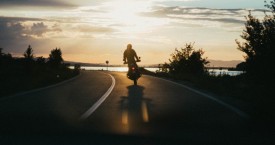 Everyone knows Michigan is a no-fault auto insurance state. Under the No-Fault Act, priorities are established that determine which insurer is responsible for paying the injured person's benefits. But, interestingly enough, motorcyclists occupy a strange place with regard to no-fault priorities in Michigan, especially when it comes to motorcycle hit-and-run accidents.
Motorcycles aren't considered motor vehicles in Michigan. Therefore, they aren't required to carry no-fault coverage. Yet motorcyclists may still collect no-fault benefits if they're injured in an accident involving a motor vehicle.
Order of No-Fault Priorities for Motorcyclists
While the no-fault statute mandates that motorists seek benefits from their own insurer first, ...
Continue Reading →