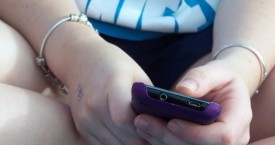 Unfortunately, cyberbullying is nothing new. Many tragic cases have arisen recently from these types of situations. And while every state, including Michigan, has some sort of cyberbullying law on the books, a new Michigan cyberbullying law went into effect at the end of 2018 which makes cyberbullying a crime punishable by jail time. Attorney Bryan Waldman recently appeared on WLNS Legal Edge to explain more.
New Law Defines Cyberbullying in Michigan
The new law accomplishes three things:
Defines cyberbullying
Makes cyberbullying a crime
Sets penalties for those committing this crime
Proponents of this new law wanted a specific definition for cyberbullying, which excludes rudeness and ...
Continue Reading →