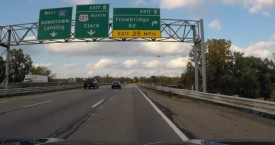 Michigan roadways present many challenges for motorists, especially during the busy summer travel season and the treacherous winter months. Do you know which roads are considered some of the most dangerous in Michigan?
In an effort to educate the public about the most dangerous roads in Michigan, Sinas Dramis has launched a campaign called "Understanding Dangerous Roads."
Throughout the campaign, our attorneys will identify the most dangerous roads in Michigan by collecting and analyzing car crash statistics and other data. Videos are also created that highlight the particular roadways, with a thorough explanation of the unique risks associated with each highway.
The "Understanding ...
Continue Reading →