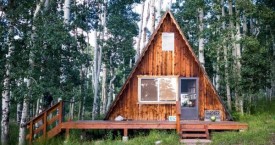 With about 150 million users, Airbnb is taking short term rentals by storm. The ability to stay in someone's home offers a unique way to feel like a local when traveling as well as an alternative to hotels. However, this type of accommodation raises some legal questions and Grand Rapids personal injury attorney, Tom Sinas, recently appeared on Fox 17 Know the Law to explain more.
Short Term Rentals Up for Debate
In Michigan, local ordinances are allowed to determine whether short term rentals are allowable within city limits or not. While some cities in Northern Michigan, one ...
Continue Reading →