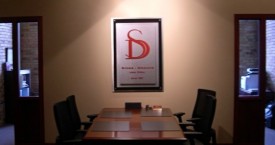 Adrian Copeland has joined the Sinas Dramis Law Firm as the newest personal injury attorney in the Grand Rapids office, where she focuses her practice on auto liability, auto no-fault benefit and personal injury cases.
Adrian comes to the firm with 13 years' experience standing up for the rights of injured persons across Michigan. She has handled all types of personal injury cases, from auto no-fault to premises liability to dog bites to construction accidents.
Adrian was admitted to the State Bar of Michigan in 2003. She is a member of the Grand Rapids Bar Association, Michigan Association for Justice ...
Continue Reading →