Sam Howell's story shows benefits of No-Fault law, and how much he could lose if reform efforts are successful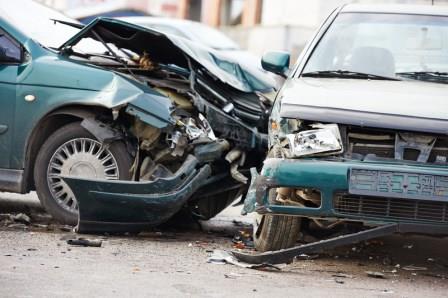 Car accident survivor's story highlights why no-fault works so well – and why current discussions about SB 248 and Michigan no-fault reform are a step in the wrong direction
Sam Howell and his parents understand how the no-fault system truly works.  HIs journey was documented in a recent Michigan Radio article. An intelligent, promising science student, Sam's life was dramatically changed when he was involved in a car accident at 18 years of age. As a result, he was in a coma for two months, and when he emerged, had suffered permanent brain damage. As a result of coverage received under Michigan auto no-fault law, Sam's parents were able to place him in a facility that provided the rehabilitative care and treatment that he needed as he recovered from his extensive injuries. Sam has come a long way since then, but to this day still needs physical therapy and cognitive therapy, among other services.
Sam's story is a prime example of how no-fault is supposed to work; unfortunately, with SB 248, some lawmakers are willing to rob future catastrophically injured accident victims of the same opportunity Sam had . . . . in exchange for reducing the cost of auto insurance by a little over $8/month for two years (or in exchange for thousands of dollars in monetary contributions from the insurance industry). That doesn't sound like a very fair trade-off.
Among the reforms to the no-fault system found in Michigan SB 248 (the most current version is a substitute bill adopted and voted out of the House Insurance Committee last week) includes a cap on medical providers' rates of reimbursement for their services. Under the bill, they may only charge up to 150% of the rate paid by Medicare for the same service. If there's no comparable service, auto insurance companies and medical providers are left to "negotiate" payment (although it's not clear what "negotiate" means under this bill).
According to Dr. Randy Jancyzk, who is in charge of Beaumont Hospital's trauma center, "150% of an amount that's not enough to care for a person, isn't a good deal." Why? Because "Medicare reimbursements often don't even cover what it costs the hospital to treat Medicare patients," and, for patients seeking treatment for traumatic injuries, they "often need far more expensive and intensive types of care than Medicare offers." Without adequate funding, trauma centers simply won't have the resources they need to provide high-quality care to injured patients.
Of course, the insurance industry has its response to these claims – they're simply trying to even the playing field by making auto insurers pay what other insurers providing other types of coverage (e.g., Medicare, worker's compensation) are paying. The argument is "auto insurers have to pay whatever doctors want," and "if [they] can reduce the charges, make 'em a little more in line with what everyone else pays, th[en consumers] will benefit from lower premiums as a result of that."
There are issues with these assertions:
First, as we've addressed previously, limits are indeed placed on what doctors and other medical providers can charge under no-fault . According to the statute, allowable expenses that are compensable under the law must be "reasonable charges incurred for reasonably necessary products, services and accommodations for an injured person's care, recovery or rehabilitation." If the charges aren't reasonable, or if treatment, services, or products aren't reasonably necessary, then auto insurers do not have to pay for them.
Another issue arises from the claim that if charges are reduced, then consumers will see lower auto insurance premiums. Insurance Institute of Michigan's Peter Kuhnmuench (the source of that quote above), also stated in an earlier interview with WLNS regarding this legislation, "Are we ever going to roll back costs, no, I don't think we're at that point . . ."
Finally, something else to consider about this no-fault reform legislation: there is no guarantee that the caps on reimbursement rates won't be applied retroactively. If they are, that means that everyone who is currently seeking treatment or receiving other medical services and products under no-fault will see reimbursement levels capped to 150% of Medicare rates. How much will that impact these providers' ability to render high-quality, much-needed care? How many providers will be forced to limit the number of auto accident patients they can help? How many providers may stop treating auto accident survivors because they can't afford to do so?
This doesn't paint a pretty picture.