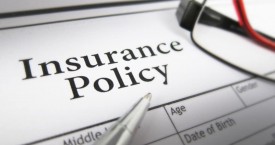 While purchasing uninsured motorist coverage is optional, it's something our Michigan auto accident attorneys highly recommend. Uninsured motorist coverage takes care of people who are injured in accidents with vehicles that aren't covered by a no-fault auto insurance policy. Typically, the injured person first turns to their own auto insurance policy for the payment of no-fault benefits. Sometimes, however, there are instances they would file a claim against the other driver's policy.
But what happens when there isn't another policy? What happens when there's a car accident and no insurance provider to turn to at all? With roughly 21% of Michigan motorists driving uninsured, this happens more often than you'd think. This is where the Michigan Assigned Claims Plan steps in.
Grand Rapids car accident lawyer, Tom Sinas, explained how MACP works recently on Fox 17 Know the Law.
Fox 17 Know the Law – Michigan Assigned Claims Plan from Sinas Dramis Law Firm
Michigan Assigned Claims Plan
Under MCL 500.3172, a person who is injured in a Michigan car accident may collect no-fault benefits from the Michigan Assigned Claims Plan when no other auto insurance policies apply. Also known as the "insurer of last resort," the Michigan Assigned Claims Plan allows qualified individuals to receive no-fault benefits when there otherwise would be nowhere to turn. The benefits payable by MACP are the same as the benefits from a no-fault provider, which include:
Medical care for auto accident related injuries
Up to three years of lost wages
Up to three years of replacement services
Future of No-Fault and MACP
With the future of Michigan's no-fault system up for debate, it's important to understand what benefits it currently provides and what is at stake. The proposed future MACP may limit benefits for injured parties and exclude others altogether.