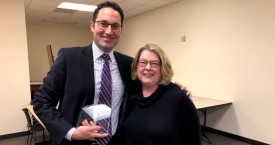 As one Sinas Dramis attorney completes a distinguished three-year run in leadership positions at Kent County Legal Assistance Center, another picks up the torch to continue ensuring fair access to justice for West Michigan residents, regardless of resources.
Over his three years at Legal Assistance Center, Tom Sinas has provided support and leadership in various roles. As of  December 6, 2018, his term has come to an end. At a final gathering, Tom received a commemorative plaque in recognition of the time, talent, and skills he dedicated in service of those who otherwise may not have received the justice they deserved. Rightly so, the plaque says, "In Deep Gratitude for Inspiring Leadership." Tom has served as a Board Member and President at Kent County Legal Assistance Center.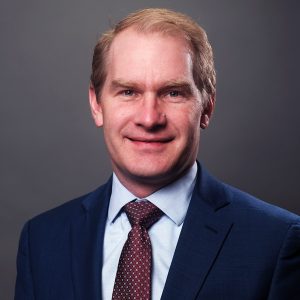 Sinas Dramis attorney, Brian Molde, will help to continue the tradition of excellence Tom worked diligently to establish at the Center. As of December 6, 2018, Brian is an official Board Member.
Kent County Legal Assistance Center is guided by a simple principle – regardless of resources, everyone is entitled to access to fair and equitable justice. The Center helps people help themselves and use the courts to solve their legal problems. While the Center doesn't offer legal advice and representation, the assistance is invaluable and meaningful. From providing literature to helping fill out forms, the Center is a helpful stop along a person's journey toward justice. More information regarding the Legal Assistance Center can be found here.

Congratulations on three years well spent, Tom, and hats off to Brian on his upcoming term! 
If you've been injured and need legal representation, call our West Michigan office at 616-301-3333 or fill out an online form here.