Offices In Lansing, Grand Rapids & Chicago
---

The Sinas Dramis Law Firm has come a long way since it was established in 1951. From a modest, two attorney operation expanding to what is now three office locations, our firm is dedicated to helping the people of Michigan and Chicago in their personal injury, auto accident, bicycle accident and domestic relations matters. Although our firm has grown tremendously over the years, we have always remained true to our mission: providing expert legal representation in our practice areas and educating the public about their rights and responsibilities under the laws, rules and regulations that govern our everyday lives.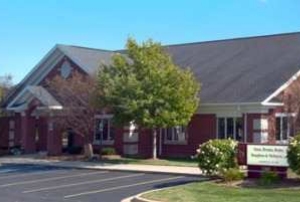 Located within minutes of downtown Lansing, East Lansing and Okemos, our main office is located at 3380 Pine Tree Road. Close proximity to the highway makes our office easy to reach whether you're visiting us from anywhere in mid-Michigan or even further way. Our office is wheelchair accessible and features free parking. Our Lansing personal injury lawyers and family law attorneys, as well as our knowledgeable staff are dedicated to representing the people of Michigan in their personal injury, auto no-fault, bicycle and family law claims. Learn more about our Lansing, Michigan office.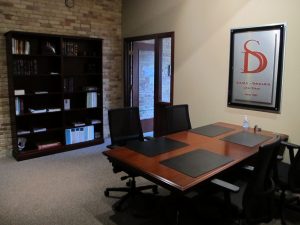 Our Grand Rapids office, located at 15 Ionia Ave. SW, opened in 2013 to better serve our West Michigan clients. Focusing on Grand Rapids auto accident and bicycle accident cases, our Grand Rapids personal injury attorneys are dedicated to providing high-quality legal representation with the utmost respect, expertise and integrity. Our Grand Rapids lawyers also focus their practice on domestic relations matters. Our Grand Rapids lawyers enjoy giving back to the community by educating the people of West Michigan about their legal rights and holding our firm's annual West Michigan bike helmet event, Lids for Kids, where we give away helmets to children to promote bicycle safety.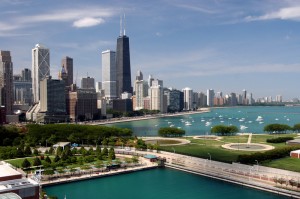 Less than three hours away from our Grand Rapids office is our Chicago office, located at 77 W Wacker Dr., Suite 4500. With two attorneys licensed to practice in Michigan and Illinois, our Chicago location allows us to serve the people in the greater Chicago area. Our Chicago personal injury attorneys have handled car accidents, fatal accidents, semi-truck accidents, motorcycle accidents, bicycle accidents, road defect accident claims, slip and fall cases, dog bite cases, nursing home abuse cases, as well as brain, spinal cord, amputation, and burn injury cases. Learn more about our Chicago office.