Traverse City Lids for Kids
Lids for Kids returns to Traverse City on Saturday, April 25, 2020!
Follow us on Facebook for further updates.
2019 – Another Successful Traverse City Lids For Kids!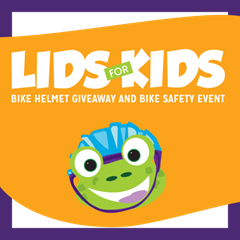 With perfect weather conditions, we fit and handed out nearly 500 free bike helmets to Traverse City area kids this year. In addition to helmets, 21 attending kids went home with a free bike, among many other awesome prizes! The 2019 Traverse City event was the most successful yet and we look forward to seeing northern Michigan families again next spring.
---
The Importance of Free Bike Helmets in Traverse City
The Sinas Dramis Law Firm's idea to distribute free bike helmets stems from a realization that many bike riders often sustain preventable brain injuries simply because they do not wear helmets, and the fact that not every family can afford to purchase bike helmets.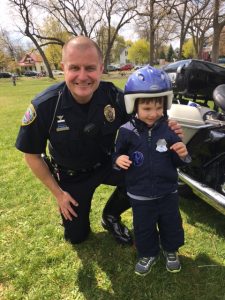 It is estimate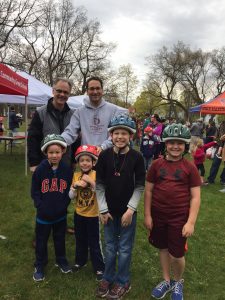 d that more than 140,000 bicyclists under age 20 sustain brain injuries each year, and another 250 die as a result of those injuries.
In 2015, bicyclist deaths in Michigan jumped 57 percent, to the highest number since 2008, according to the Michigan Office of Highway Safety Planning. Meanwhile, medical research shows that about 88 percent of bicycle-related brain injuries and deaths could be prevented by wearing a helmet.
Along with our gracious co-sponsors and community partners, the Sinas Dramis Law Firm is able to fit children with free, brand-new bicycle helmets, just in time for summer riding.
For additional details, please visit the Lids for Kids website. If you have questions about Lids for Kids, please contact Teri Lynne by email or at 517-394-7500.