Traverse City Lids for Kids 2019
What: FREE bike helmet giveaway for Traverse City kids!
Where: F&M Park
When: Saturday, May 11, 2019 – 10 a.m. – noon
2018 – Another Successful Traverse City Lids For Kids!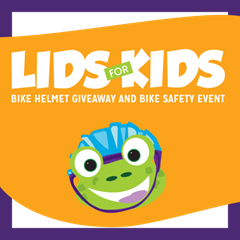 Our Lids for Kids bike helmet giveaway in Northern Michigan was held May 12 and was the most successful Traverse City event we've held yet! More than 500 children who came to F&M Park received free, properly fitted bike helmets in Traverse City.
Lids for Kids is a community outreach program that emphasizes the importance of bicycle safety and gives children the one tool they need to prevent brain injury in a bicycle accident: a properly fitted helmet. Since the program first began in Lansing in 2003, more than 8,000 bike helmets have been distributed to Michigan children.
In addition to getting a free bike helmet, children who attended Lids for Kids played games, learned bicycle safety tips, met local law enforcement officers and firefighters, and toured a fire engine. Kids also had the chance to win a free bicycle, donated by a local bike shop, and other great prizes.
---
The Importance of Free Bike Helmets in Traverse City
The Sinas Dramis Law Firm's idea to distribute free bike helmets stems from a realization that many bike riders often sustain preventable brain injuries simply because they do not wear helmets, and the fact that not every family can afford to purchase bike helmets.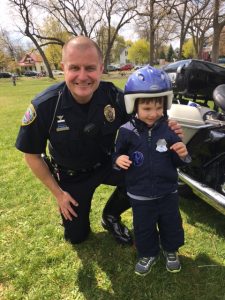 It is estimate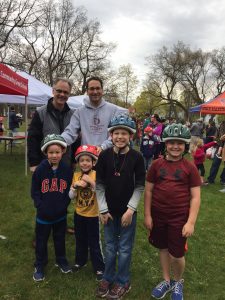 d that more than 140,000 bicyclists under age 20 sustain brain injuries each year, and another 250 die as a result of those injuries.
In 2015, bicyclist deaths in Michigan jumped 57 percent, to the highest number since 2008, according to the Michigan Office of Highway Safety Planning. Meanwhile, medical research shows that about 88 percent of bicycle-related brain injuries and deaths could be prevented by wearing a helmet.
Along with our gracious co-sponsors and community partners, the Sinas Dramis Law Firm is able to fit children with free, brand-new bicycle helmets, just in time for summer riding.
For additional details, please visit the Lids for Kids website. If you have questions about Lids for Kids, please contact Teri Lynne by email or at 517-394-7500.