What Happens When You're in a Car Accident with a Driver Without Insurance (Uninsured) or Minimal Coverage (Underinsured)?
When you're in a car accident, you have no control over the amount of auto insurance coverage the other driver has. In fact, the other driver may not have insurance at all. That is when underinsured and uninsured motorist policies come into play. But these are optional coverages, so understanding their significance is important when making auto insurance coverage purchasing decisions.
Underinsured and Uninsured Motorist Claims
Underinsured and uninsured motorist coverage is optional and provides an extra layer of protection. Basically, these policies offer coverage when someone is injured in a Michigan car accident and then finds himself or herself without enough benefits to cover all their injuries, or finds that the at-fault driver doesn't have any car insurance at all.
If you've been injured in a car accident in Michigan and the at-fault driver was uninsured or had minimal coverage, a skilled Michigan personal injury attorney will investigate all your options to help ensure you're taken care of. Request a free case review here or call us today at 866.758.0031.
What if the person who caused the accident doesn't have enough auto insurance coverage to fully compensate me? What if they have no insurance at all?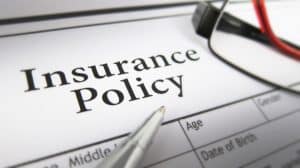 An underinsured (UIM) motorist policy comes into play when the value of the injured person's liability claim (also called an "auto negligence claim") exceeds the amount of the at-fault (negligent) driver's insurance policy.
For example, say your car accident claim has a value of $50,000. The person that caused the crash only has $30,000 in insurance coverage. If you have an underinsured motorist policy, you would collect $30,000 from the at-fault driver's insurer. Additionally, you would then proceed against your own insurance company, through your own underinsured policy, for the remaining $20,000.
An uninsured (UM) motorist policy applies when the negligent driver has no insurance at all. In Michigan, more than 20% of all drivers operate their vehicle without the required no-fault insurance. This means that motorists have a 1 in 5 chance of being in a car accident without insurance. Hit-and-run car crashes are one very common example of when uninsured motorist coverage applies.
Uninsured and underinsured policies are optional and can be purchased usually at a minimal cost. They typically cover drivers, their families, and their passengers.
Our Michigan car accident attorneys offer free recommendations for tailoring your auto insurance policy to your specific needs and for the best coverage here.
Lansing personal injury attorney, Steve Sinas, explains Underinsured and Uninsured Coverage
Be Cautious – Special Conditions May Apply
Michigan motorists are not required to carry uninsured and underinsured motorist policies in order to have valid Michigan no-fault insurance. Rather, these coverages are a choice. As such, uninsured and underinsured policies are not directly regulated by the Michigan auto no-fault law, and certain special conditions may apply in order to make a claim for benefits.
The Michigan Supreme Court has made it clear that these optional policies are governed by the express terms of the contract. For example, in DeFrain v State Farm, 491 Mich 359 (2012), the Michigan Supreme Court denied benefits to a pedestrian who was struck in a hit-and-run accident and later died as a result of his injuries. The Court found that, although the individual was in critical condition and was unable to provide notice of the accident to the insurance company until some 60 days after the accident, the terms of the contract required notice within 30 days and this 30-day notice provision was binding. Because the injured individual did not provide notice within 30 days, the Court held that his estate couldn't pursue a legal claim.
Therefore, when purchasing uninsured and underinsured motorist coverage, you should carefully review the policies. Make sure you understand the amount of coverage offered by your auto insurance provider and any conditions that you must in order to make a claim for benefits. If you have any questions, you should contact a Michigan auto accident attorney, who can help you better understand the coverages.