Bernard F. Finn, Of Counsel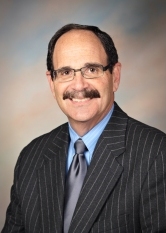 For decades, Bernard (Bernie) Finn led the Sinas Dramis Family Law Division, bringing 40 years of experience in handling domestic relations matters, including divorce, separation, spousal support and maintenance, and child custody and support issues. Bernie currently serves in an of counsel capacity with the firm.
In representing his clients, Bernie's foremost priority is getting the most favorable and fair result, so his clients are in the best possible position to move forward with their lives.
Bernie's commitment to his clients and knowledge of Michigan family law make him one of the most highly-regarded family law attorneys in Michigan. In fact, he has been consistently recognized and honored for his skill and work in the family law arena.
In addition to handling domestic relations cases, Bernie also devotes a portion of his practice to criminal law matters. He is committed to ensuring that everyone he represents is treated equally and fairly by the justice system.