Airplane Accidents
Finding the Right Airplane Accident Law Firm
Michigan has an extensive aviation community, including private planes, cargo planes, mail planes, commercial aircraft, seaplanes, and recreational aircraft. As a result, numerous airplanes dot Michigan's skies on any given day. Thanks to the high level of discipline and training required to obtain a pilot's license, the significant FAA-mandated maintenance standards, and ever-improving technology in aeronautics, traveling by airplane is one of the safest forms of transportation. Unfortunately, however, airplane pilots, crew, and passengers are not immune to error, and, as a result, disastrous situations involving injury or death to innocent people do occur. Claims involving these catastrophes are incredibly complex and finding the right airplane accident law firm that has the experience and compassion you'll need is crucial.
Leaders in Aviation Law
The attorneys at Sinas Dramis Law Firm have handled many aviation-related accidents and resulting personal injury claims and wrongful death claims on behalf of grieving families. In fact, we are one of the few Michigan-based firms with an attorney who actually teaches aviation law.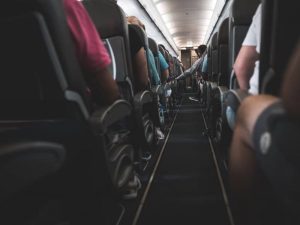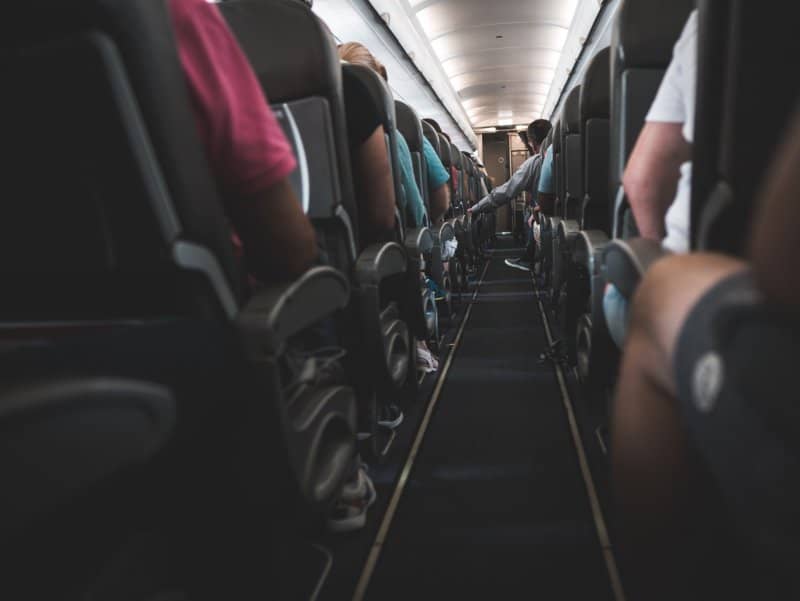 We understand the complex dynamics and the ins and outs of this area of law and dedicate our tireless efforts to advocating for those injured in airplane accidents.
Any airplane accident, whether it involves a private or commercial airplane, requires immediate and thorough investigation. Typically, this will involve investigators from the FAA. Even though the government usually investigates most airplane crashes thoroughly, the families of those sustaining injury or death should promptly seek competent legal advice from attorneys experienced in this area of the law.
Injured Airplane Passengers and Crew
These types of personal injury claims arise under the broader theory of negligence. This theory means that airlines and those working with and around airplanes are responsible for conducting standards of care regarding the operation and maintenance of the airplane. When individuals or companies fail to meet these standards and people sustain injuries as a result, the injured parties may be able to pursue legal action against the negligent party.
Establishing negligence can sometimes be difficult. It requires proof that the negligent party owed the injured Plaintiff a duty to reasonable safety, they breached that duty, the breach caused the Plaintiff's injuries, and the Plaintiff sustained damages as a result of their injuries.
While the majority of airplane accident cases are filed under the general negligence theory, an additional product liability tort claim may also be appropriate. This type of claim is filed against manufacturers whose flaw or error in the design of the airplane or one of its many parts causes the crash.
On Behalf of a Lost Loved One
It may seem apparent that a person injured in a plane crash would be able to make a legal claim against a negligent party. However, families may also be entitled to bring a wrongful death claim for the pain and suffering of the deceased, as well as for injuries suffered by the family as a result of their early death.
Complexity of Airplane Crash Cases
One of the most complex components of litigating an airplane crash is establishing responsibility. One or multiple parties may be found responsible for an accident, from the owner of the airplane to the pilot, manufacturer, or air traffic control. This is one of the key reasons a skilled aviation attorney is crucial – Discovering who is responsible for the accident is one of the key reasons to hire a skilled aviation attorney.
Jurisdiction further compounds these cases. Because airplanes often travel between states or internationally, many cases involve complex legal issues over which jurisdiction's law will apply in the case. State statute controls most wrongful death claims. Thus, the question of who may bring suit in a wrongful death case, and the extent of damages they recover, may change depending on the jurisdiction's laws.
Depending on the facts of the accident, including the residency of the Plaintiff, the location of the accident, and the jurisdiction from which the airplane operates, there may be multiple options for where to file your claim. You should work closely with your attorney to determine the most appropriate jurisdiction in which to file.
Finally, the statute of limitations regarding plane crashes differs state-to-state. In Michigan, the statute of limitations is three years. But know that your timeframe for bringing a claim against a negligent party could differ depending on your case specifics.
Plane Crash Lawyers in Michigan
Our attorneys have the passion, tenacity, and experience you and your family need to bring a successful claim in the instance of an airplane accident. Please call us today to discuss your case specifics and see if we can help you at 866.758.0031.