As a general rule, Michigan law says that a principal contractor has no liability for the negligent acts or intentional torts of the independent contractors employed by him or her. DeForrest v Wright, 2 Mich 368 (1852).
Despite this general rule, Michigan courts have carved out several exceptions that allow an injured plaintiff to bring suit against a principal or general contractor, and collect compensation for his or her injuries. By placing at least some liability on the principal or general contractor, the law can encourage the general contractor to look out for the safety of all workers on the job site.
Common Work Area Liability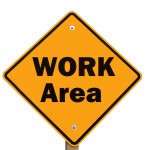 The most common legal theory for bringing an action against a principal for injuries sustained on a construction site is that of "common work area" liability. This theory allows an individual to collect for injuries sustained because of some hazard or defect with a work area shared by a number of workers. This exception was first announced in Funk v General Motors Corp, 392 Mich 91 (1974) (overturned on other grounds), in which the Michigan Supreme Court noted that:
"It is an appropriate development of the law of torts to impose responsibility on a general contractor for failure to implement safety measures in common work areas guarding against readily observable, avoidable serious risks of personal injury."
The Michigan Supreme Court, in Groncki v Detroit Edison, 453 Mich 644, 662 (1996),also  held that an injured individual must prove four specific elements to sustain a claim against a principal for injuries suffered on a common work site. Those elements are:
there must be a general contractor with supervisory and coordinating authority over the job site;
there must be a common work area shared by the employees of more than one subcontractor;
there must be a readily observable and avoidable danger in that common work area;
that danger must creates a high degree of risk to a significant number of workers.
The Common Work Area Requirement
With regard to the "common work area" element, at least one Michigan Court has recognized that:
"It is unnecessary for other subcontractors to be working at the site on the day of the accident for a location to be a common work area. All that is required is that two or more subcontractors will eventually work in the area."  Johnson v Turner Construction Co, 198 Mich App 478 (1993).
The High Degree Of Risk Requirement
The other frequently litigated element is whether the hazard that caused the plaintiff's injuries created a "high degree of risk to a significant number of workers." The Michigan Supreme Court has made clear that it is not the hazard itself which forms the basis for liability on the principal, because a construction site will often have inherent, unavoidable risks. Latham v Barton Malow Co, 480 Mich 105 (2008). Rather, the focus should be on whether the principal acted reasonably in attempting to provide workers with the proper safety devices and training necessary to avoid such hazards.
In Latham, the Court found that an exposure to heights on a mezzanine without guard rails was not itself a dangerous condition, but rather the focus should have been on whether the principal general contractor acted reasonably in providing the construction workers with harnesses or other safety devices to prevent a fall from the mezzanine.
Other Exceptions
Other types of actions that may be employed by injured construction workers to hold the principal contractor responsible include:
Negligence in the selection of an unsafe site
Duty to provide safe tools and appliances
The inherently dangerous work doctrine
Collateral negligence between two subcontractors
Work undertaken pursuant to a public franchise (for use in utility and public works cases)
Workers' Compensation Issues
Michigan law holds that a worker injured on the job is entitled to workers' compensation benefits. MCL 418.301(1). Generally, a workers' compensation claim is the exclusive remedy for an injured worker. MCL 418.131.
However, this exclusive remedy provision is only applicable to the injured employee's employer. It does not prevent the injured employee from bringing suit against others who contribute to the injury. This means the injured worker may file two claims: one to recover workers' compensation benefits, and a second to recover for pain and suffering from the individual or entity liable for the harm, if that potential party is not the injured plaintiff's employer.
It should be noted that even though the injured plaintiff has two potential causes of action, he is not entitled to double his recovery. Rather, the workers' compensation insurance provider will place a lien on any recovery the injured party may get from another individual. If the plaintiff sues and recovers damages, the amount the plaintiff must pay back to the workers' compensation insurer will be determined by the formula set forth by the Michigan Supreme Court in Franges v General Motors Corp, 404 Mich 590 (1979).
In this video, Grand Rapids personal injury attorney Tom Sinas talks about a new federal regulation that makes workplace injuries public information, as well as Michigan's workers' compensation system.