If you or a loved one has been injured by a defective product, you may be entitled to recover for your injuries. Products liability actions are based in tort and seek to hold the designer or manufacturer of a product responsible when those products are defective and cause injury.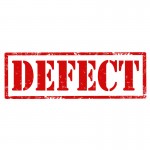 There are a number of legal theories under which a products liability case may be brought, and having a basic understanding of how these theories work will help to ensure that you take the necessary steps to protect your claim and get the justice you deserve. Specifically, cases may be filed alleging that the product was negligently manufactured or designed, or that the product's designer, manufacturer, or retailer failed to warn of known hazards associated with the operation or use of the product.
In products liability claims, it is vital that you take certain steps to protect your rights. If possible, you should always keep the product which caused the injury. The product may play an important evidentiary role in your case. Additionally, you should keep receipts, manuals, and other paperwork associated with the product, if that paperwork is still in your possession.
Working with your attorney to determine the appropriate causes of action will be important. Any person who believes that they may be entitled to bring a products liability claim is strongly encouraged to seek representation immediately.