No Government Liability in Michigan if Engaged in a Governmental Function
Many people wonder "can I sue the government?" This question usually follows sustaining an injury either at a government building or on property maintained by the government, for example. The answer is both yes and no. The government cannot be held responsible for negligence if the negligent act occurred while a government employee is performing a "governmental function." The phrase "governmental function" has a specific definition in Michigan law. Generally, this phrase means that if the employee is doing his or her job when the negligence occurs, the government cannot be held responsible.
Exceptions to the General Rule of Government Immunity in Michigan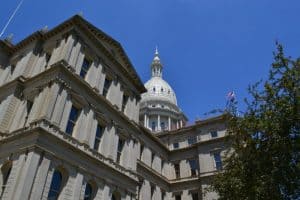 However, exceptions to the general rule that the government cannot be sued do exist. The Michigan law that grants the government immunity also provides multiple exceptions to the general rule, which include:
Medical malpractice;
And the "sewage disposal event" exception.
Michigan courts have repeatedly interpreted and re-interpreted these exceptions. As a result, each exception contains many requirements and exceptions of its own. Given the vast scope of activities that our government engages in on a daily basis, and the number of people employed by the government, it is inevitable that some of those actions will be negligent. However, determining whether the government can be held responsible by applying one of the exceptions to the general rule of immunity often requires lengthy legal research and close attention to the facts of each case.
Our attorneys understand the complexity of government liability in Michigan and will help you understand better whether or not your claim falls within the legal parameters of the above-listed exceptions. Call us today for a free initial case evaluation at 866.758.0031 or contact us online.