Snow and Ice Conditions
Understandably, given Michigan's climate, premises liability cases regularly involve Plaintiffs injured by conditions pertaining to ice or snow. Generally, these cases track standard premises liability law, and are dismissed as being open and obvious unless some special aspect exists.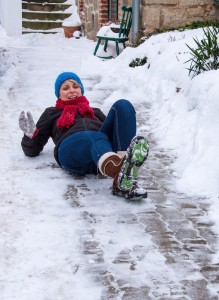 In essence, Michigan law holds that individuals should realize that snow and ice are slippery and naturally hazardous, and should take appropriate action to avoid such hazards. Further, the Michigan Supreme Court has held that a premises possessor does not have a legal duty to reduce the hazards of snow and ice if its accumulation is open and obvious, and is only required to make reasonable attempts to reduce the hazard within a reasonable amount of time after accumulation.  Mann v Shusteric Enters, Inc, 470 Mich 320 (2004).
Black Ice Conditions
Black ice cases present a unique legal challenge. By its nature, black ice is undetectable and thus seemingly would not constitute an open and obvious hazard.
Despite this, the Michigan Supreme Court initially held that black ice constituted an open and obvious hazard. Kaseta v Binkowski, 480 Mich 939 (2007). Subsequent cases indicate, however, that this ruling is no longer applicable.
At least one court has declined to extend the doctrine to black ice "without evidence that the black ice in question would have been visible on casual inspection before the fall or without other indicia of a potentially hazardous condition." Slaughter v Blarney Castle, 281 Mich App 474, 483 (2008). The Slaughter Court went on to indicate that "other indicia" may include the presence of snow or other visibly icy surfaces, but was a question of fact which is normally appropriate for a jury.