Helping Victims of Spinal Cord Injuries Rebuild Their Life
A spinal cord injury can have one of the most devastating impacts on a person's health, well-being, and life altogether. When the spine experiences significant trauma at any level, the bones can give way and harm the spinal cord within. The spinal cord is the main messenger between the brain and the rest of the body. Because of this, injuries to the spinal cord can be catastrophic. In many cases, a person's entire life, livelihood, and relationships are impacted. And due to extensive and on-going medical needs, the cost of medical care for spinal cord victims is substantial. These are just a few of the reasons you need an experienced Michigan spinal cord injury attorney. At Sinas Dramis, we can help you obtain access to the various resources available to help adapt to life after a spinal cord injury.
Understanding the Unique Needs of SCI Patients
If you or your loved one recently sustained a spinal cord injury, understanding its full scope is probably just coming to light. These types of injuries are far-reaching. Depending on the severity and the level at which the spinal cord injury took place, it impacts many facets of a person's life. Those recently injured may not fully understand the road ahead or the importance of retaining an attorney. This is especially true in cases of negligence or wrongdoing by another person.
The following is an example list of a few of the many services SCI patients may need along their journey toward healing:
• Surgical intervention
• Immobilization
• Rehabilitation
• Injection treatments
• Diaphragm pacing
• Wheelchair
• Occupational therapy
• Physical therapy
• Mobility experts
• Vocational therapy
• Medical devices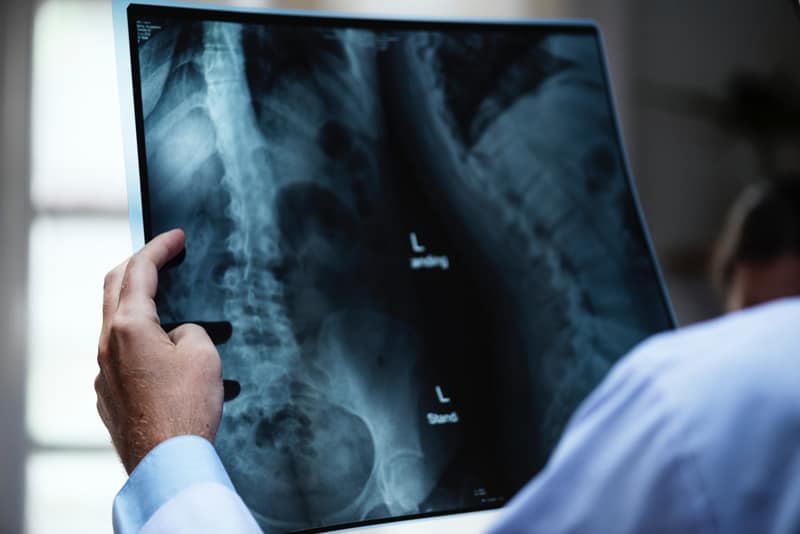 Emotional and Psychological Toll of Spinal Cord Injuries
In addition to these various complex physical needs, many SCI patients also experience significant emotional and psychological impacts resulting from their accident and sustained injuries. Spinal cord victims and their caregivers thus often experience many diverse mental health conditions.
An experienced Michigan spinal cord injury attorney understands the complexity of these injuries. With this knowledge, they passionately advocate not only for their client's access to these services and resources, but also the compensation they'll need to fund these highly-advanced therapies, techniques, and services.
According to the National Spinal Cord Injury Statistic Center:
• approximately 17,730 SCI instances occur annually
• the average age of those sustaining a SCI as of 2019 is 43 years old
• vehicle accidents are the leading cause of SCI (39.3%) followed by falls (31.8%)
Spinal Cord Injuries from Car Accidents
Car accidents account for over 39% of all reported SCI cases in the United States. As possibly the most dangerous routine activity a person can undertake, driving or riding in a motor vehicle comes with its fair share of risks. While many people believe that spinal cord injuries only result from the most catastrophic motor vehicle accidents, in fact, even somewhat minor collisions can cause injury to the spinal cord in the form of whiplash, airbag deployment, or seatbelt force.
Fortunately, in Michigan, we still have one of the most comprehensive medical coverages under our state's auto no-fault insurance system. However, contrary to the term "no-fault," when the other driver involved in your crash was negligent in causing your injuries – such as drunk drivers and distracted drivers, for instance – you may be legally entitled to bring a liability claim against them for your quality of life damages. Because of this, finding a Michigan car crash lawyer experienced handling both no-fault and liability claims against at-fault drivers is critical.
Spinal Cord Injury from a Slip-and-Fall
The second leading cause of SCI, falls contribute to a large percentage of people suffering from spinal cord injury. While anyone can sustain a SCI from a fall, the most vulnerable are the aged and elderly. A single fall in the later years of life can have a detrimental impact on that person's health. If your loved one suffered a fall due to another person or organization's negligence – such as at a nursing home facility – and are experiencing symptoms of SCI, it's in their best interest to consult with a Michigan personal injury lawyer.
Litigating Spinal Cord Injury Cases
Individuals who have suffered spinal cord injuries as a result of the negligence of another may be entitled to recover compensation. The facts surrounding your injury dictate the type of legal action necessary to recover for your injuries. In many cases, this will be a standard negligence action. In a negligence claim, your attorney will be required to prove certain elements – primarily that your injury was the result of another person, entity, or organization's negligence or wrongdoing.
Additionally, these cases often require medical professional testimony to establish the extent of the injury and its long-term effects. You may also be required to undergo certain medical exams to establish the amount of damage to your spine and nervous system. A Michigan spinal cord injury attorney is there to ensure you have the best team of experts on your case and all legal options are pursued on your behalf.
Our Results on Behalf of Spinal Cord Injury Clients
While the below is not a comprehensive list of all of our spinal cord injury-related results, it should serve as an example of how we can help you.
| | |
| --- | --- |
| $3,000,000 | Settlement for spinal cord and brain injuries to a married couple in their mid‑40s as a result of a highway defect. |
| | |
| --- | --- |
| $1,500,000 | Arbitration award for a collision involving a special transportation bus causing spinal cord injuries to a 57-year-old mentally disabled woman. |
See all our personal injury settlements and verdicts.
Resources for SCI Survivors
Groups such as the Michigan Spinal Cord Association and the United Spinal Cord Association, as well as the Center for Spinal Cord Injury Recovery,  assist with both spinal cord rehabilitation and support both in Michigan and across the country.
The science behind understanding and treating spinal cord injuries also continues to grow. The National Institute of Health and the Mayo Clinic, among others, continue to fund and promote research in this area, including the regeneration of stem cells and neural prostheses to open lines of nerve communication.
Private groups such as the Christopher & Dana Reeve Foundation and the Wounded Warrior Project are doing important work in raising both awareness and funding for the research and development of new ways to assist those who've suffered spinal cord injuries.