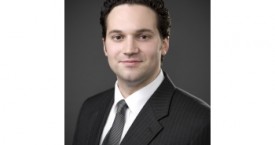 Lawyer Steve Sinas gave an overview of the 2015 People's Law School Program on the Tim Barron Show
If you haven't heard by now, the 2015 People's Law School – Lansing is less than one week away! We have an amazing lineup of topics and speakers for this year's session, so make sure you reserve your spot today. In order to spread the word about People's Law School and encourage attendance, Lansing attorney Steve Sinas recently appeared on Tim Barron's Radio Show (coincidentally on "Love Litigators Day") where he spoke about how People's Law School began and gave an overview of the topics that will be discussed this year. The link to the segment is at the end of this post.
People's Law School is a seven week program that allows everyone the opportunity to hear about various legal issues and topics from local judges, attorneys, professors, elected officials, and other professionals. For over 20 years, our firm has partnered with the Michigan Association for Justice to help the greater Lansing community understand the laws, rules, and systems that impact our lives on a daily basis. Last year, we were thrilled to have Wayne State University Law School join us in co-sponsoring this program.
Just like last year, 2015 People's Law School – Lansing classes will be held every Tuesday from September 8, 2015 through October 20, 2015. The sessions will be held at the East Lansing Hannah Community Center from 7:00 pm – 9:00 pm. The cost for the full program is $25, or you may pay $7 per class.
The topics to be discussed at People's Law School are listed below, along with the presenters:
Criminal Law and Procedure – Takura Nyamfukudza
The Michigan Judicial System – Honorable Andrea Larkin, Honorable Joyce Draganchuk, Honorable Amy Ronayne Krause, Honorable Michael Cavanagh
Michigan Auto No-Fault Law – George Sinas
Wills, Trusts, and Estates – David Brake
Environmental Law – Professor Noah Hall
Gender Law – Gretchen Whitmer
The Affordable Care Act – Steve Sinas
To learn more about the program, and more importantly, to reserve your spot, visit the official People's Law School website.
We hope to see you next week!