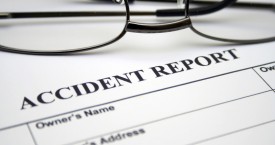 Have you ever received a phone call shortly after being in a Michigan car accident, and the person on the other end claims they're from a "no-fault benefits" or a "victims' rights" office and they'll get you a quick settlement?
If you ever get such a phone call, hang up. Do not talk to the person. Do not share any details about the accident, including any injuries you may have suffered or your personal information.
In some instances, you may get a letter instead of a phone call. Just like a phone call, do not respond.
Why should you keep quiet? ...
Continue Reading →