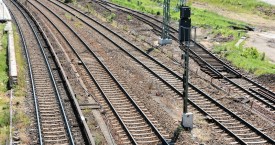 The aftermath of the Amtrak train accident highlights an unfortunate reality with which its victims will have to grapple.
We all remember the devastating Amtrak train accident that took place in Philadelphia on May 12, 2015, killing eight people and injuring over 200. The train was traveling twice the speed limit, at 106 miles per hour, before it jumped the tracks with most of the cars landing on their sides.
More than twenty lawsuits have been filed against Amtrak and the engineer responsible for the crash, and dozens of injured passengers struggle to recover from their injuries, including Kathryn Varnum and her ...
Continue Reading →