Daniel S. Zick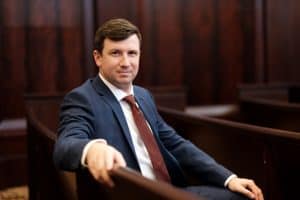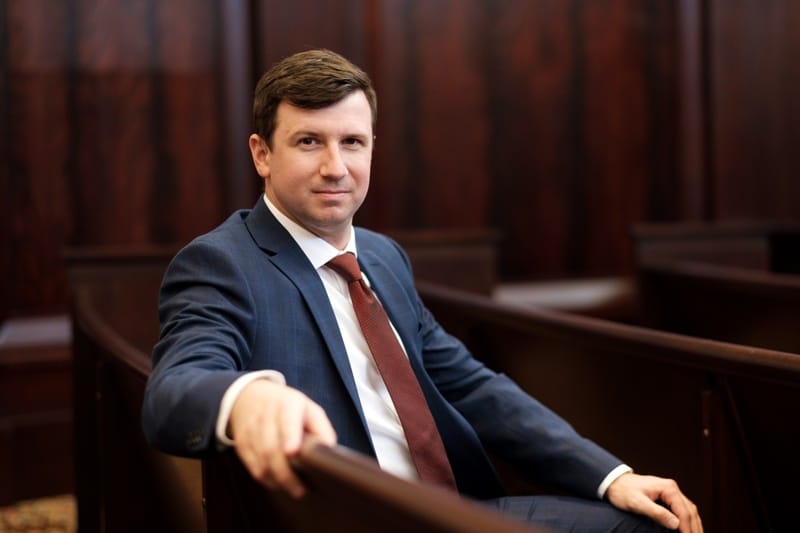 Dan Zick is a personal injury attorney who focuses his practice primarily on auto accident cases and Michigan no-fault claims. And while he expertly handles both first and third party claims, his expertise does not end there. Dan is also skilled at litigating numerous other types of personal injury cases as well. He has successfully obtained favorable results for clients suffering from amputation injuries, slip and fall accidents, and dog bite injuries, and practices in state and federal courts throughout Michigan.
As an attorney, Dan prides himself on being approachable and candid with his clients and guiding them throughout the legal process with honest communication, stating,"If you haven't taken the time to sit down and have honest and straightforward conversations with your client about their case, then you can't truly understand what 'winning' means to them."
Dan first joined the firm as a law clerk while attending law school. Here, he began working with the firm's senior attorneys and partners and gained a comprehensive understanding of Michigan's complex auto no-fault insurance system. Following law school, Dan gained valuable experience litigating serious injury cases in the Metro-Detroit area, where he started his career defending liquor liability cases, among others. This experience helped Dan develop not only a unique perspective on personal injury cases but also an in-depth understanding of Michigan's liquor liability laws. This knowledge has proved vital in his practice as a personal injury attorney, where he often advocates for victims injured in drunk driving accidents.
While Dan seeks to handle each case with compassion and thoughtfulness, he is never afraid to get his hands dirty and fight for his clients. "A lawyer needs to not only believe in their client's case but be willing to take on the challenges that come with pursuing that case." Dan utilizes this attitude to strongly advocate for survivors of accidents involving motor vehicles, semi-trucks, and motorcycles. He is a vital member of our team and works diligently to protect the rights of the seriously injured in Michigan.
"Justice is truth in action." – Benjamin Disraeli
Since 2017, Dan has lectured at the People's Law School, where he teaches a class on Michigan's Auto No-Fault Law and has also appeared as a guest on Fox 47's "Morning Blend" program, where he has Dan enjoys these opportunities to teach members of the local community about legal issues which they may encounter in their everyday lives.
Outside of work, Dan is a dedicated husband and father.  He coaches his kids' youth soccer and tee-ball teams and enjoys spending time with his wife and children.  Dan also enjoys traveling, running, reading, and watching sports.
Practice Areas
Personal injury, auto accidents, motorcycle accidents, semi-truck accidents, slip and fall accidents, brain injury cases, wrongful death claims, amputation injuries, premises liability, drunk-driving accidents, dog attack cases
Professional Associations
Michigan Association for Justice
State Bar of Michigan – Young Lawyers Section
Ingham County Bar Association – Young Lawyers Section
Noteworthy Results
$1.3 million confidential settlement of unpaid no-fault benefits.

$617,500 settlement of no-fault benefits for a critically injured person.

$548,000 Unpaid no-fault benefits claim owed to a foster care facility providing 24/7 care to a severely brain-injured patient.

$400,000 Settlement for a bicyclist struck by a street sweeper, sustaining serious shoulder injuries.

$350,000 Settlement for an injured motorist who was struck in a head-on collision, suffering neck injuries requiring surgery.

$250,000 Settlement for our client who sustained a traumatic brain injury and PTSD following a collision with an excavating truck.

$100,000 Insurance policy limit settlement on behalf of a minor who sustained a mild closed head injury.

$90,000 Settlement for a young man who sustained a femur and wrist fracture when he was struck by a vehicle while riding an ATV at Silver Lake Sand Dunes.
Publications
Michigan Court Response to COVID-19, 2020
5 Things to Know if You Are Injured in a Drunk Driving Accident, 2019
What Happens to Passenger in Drunk Driving Accidents, 2019
Michigan Court Response to COVID-19, 2020
Coordinated No-Fault Benefits: No More Payment Delays For Medical Providers — Detroit Legal News (December 26, 2016); Grand Rapids Legal News (December 28, 2016); Muskegon County Legal News (December 30, 2016); Michigan Lawyers Weekly (January 6, 2017)
Awards & Recognition
Patricia Carmody Award, Shiawassee County Bar Association, 2012
Speaking Engagements
Statutory Owner Liability, No-Fault Institute XVI, October 2019
Michigan Auto No-Fault Law – People's Law School, 2018
Michigan Brain Injury Provider – Provider Bootcamp, 2018
Paying for Pothole Damage – Fox 47 "Morning Blend", 2018
Michigan Auto No-Fault Law – People's Law School, 2017
Michigan's Motorcycle Registration Law – Fox 47 "Morning Blend", 2017
Education
B.A., Oakland University- Political Science, pre-law concentration, 2009
J.D., Michigan State University College of Law, 2013
Admissions
Michigan, 2013
Connect with Dan Zick

 danielzick@sinasdramis.com