Bryan Waldman Earns American Board of Trial Advocates Membership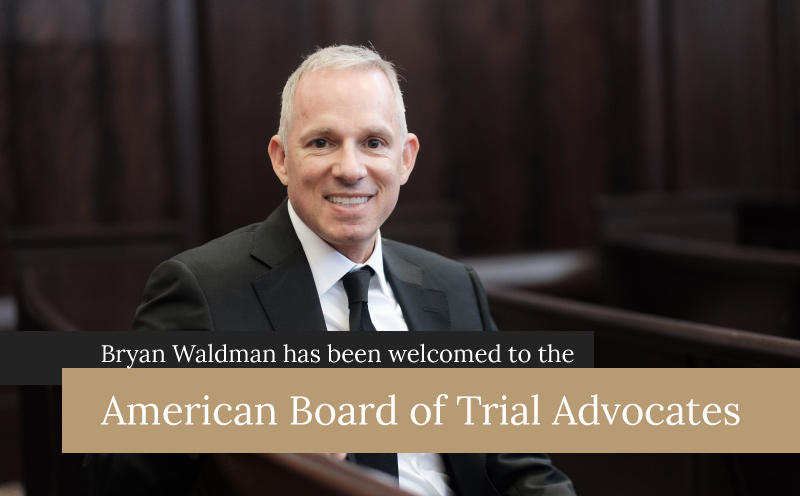 Michigan personal injury attorney, Bryan Waldman, has been recently accepted into the American Board of Trial Advocates (ABOTA), a prestigious invitation-only national group of attorneys that are committed to the preservation and promotion of the 7th Amendment that guarantees the right to civil jury trials. Bryan joins Jim Graves in ABOTA membership, further maintaining Sinas Dramis Law Firm's dedication to upholding our civil justice system.
About ABOTA Membership
Members must have tried a minimum of 10 civil jury trials to conclusion, possess additional litigation experience, and exhibit the virtues of civility, integrity, and professionalism as outlined by ABOTA. New members are voted in by the National Board, and more than 7,600 lawyers and judges are involved in ABOTA chapters in all 50 states.
Bryan's Commitment Trial Advocacy Excellence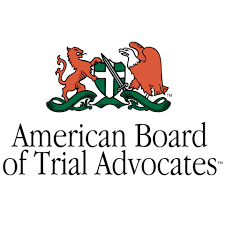 Bryan's exceptional history of client representation and involvement in the legal community make him an excellent addition to ABOTA. He has experience litigating personal injury cases in over 40 jurisdictions and continuously proves his commitment to obtaining justice for his clients. He has won multiple million-dollar-plus verdicts and settlements and in 2003, he obtained a significant jury verdict more than three times larger than any other personal injury verdict in mid-Michigan at the time.
As an active member of the legal community, Bryan holds multiple leadership roles within various legal organizations. He is an adjunct professor of law at Michigan State University College of Law where he teaches a course in Michigan's Auto No-Fault Law, is a Cooperating Attorney for the ACLU of Michigan, and is a council member for the State Bar of Michigan – Negligence Section. He is an active member of various additional legal organizations and has received multiple accolades throughout his career in recognition of his legal practice.
Bryan appears on WLNS 6 "Legal Edge" every week to explain various legal topics to the public and answer common questions about current legal issues. As an avid cyclist, he also diligently advocates for the rights of Michigan bicyclists and dedicates much of his practice to representing their cases, educating the community about cyclists' rights, and serves on the Board of the League of Michigan Bicyclists.
It's easy to see why Bryan was selected to join this prestigious national group of attorneys, and we have no doubt that he will prove to be a valuable addition to ABOTA as he has proven to be a valuable member of the Michigan legal community. Please join us in congratulating Bryan for this achievement!