Guardianship and Conservatorship in Personal Injury Law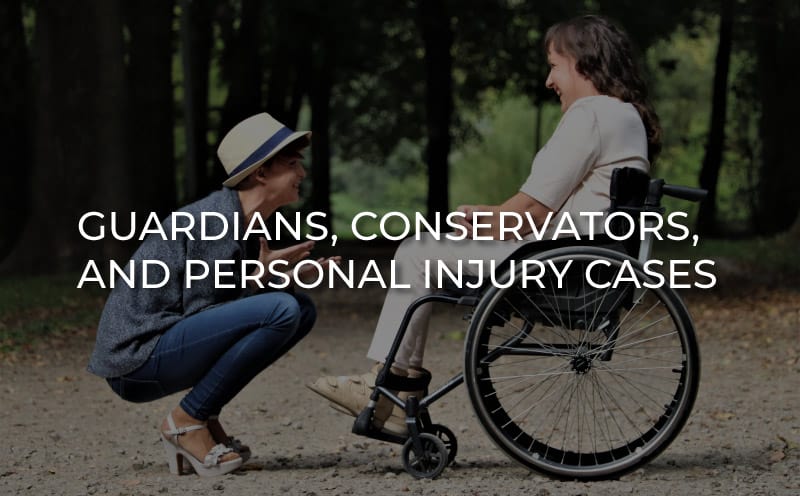 In our many educational and informational efforts, we often discuss the unique role our court system plays in American life. However, one court we don't often cover is the Probate Court, despite the integral role it plays. One of the many important functions of the Probate Court is granting guardianship and conservatorship. As a personal injury law firm, we deal often with guardians and conservators as the result of catastrophic accidents and injuries. Recently on Fox 17 "Know the Law", Grand Rapids car accident attorney, Tom Sinas, explained what guardianship and conservatorship are, as well as how these designations impact personal injury law at large.
Establishing Guardianship and Conservatorship in Michigan
Our Probate Court system does the honorable and important work of establishing guardianship and conservatorship. At one point or another, every family will have to confront issues about the future of their loved ones. For example, new parents must establish preferences for their child's care as part of an estate planning process. Other families have to contemplate guardianship and conservatorship due to an aging parent, a family member with a debilitating disease or disability, or, in instances of personal injury cases, loved ones who have suffered a catastrophic injury and are no longer able to make medical or financial decisions for themselves. This is where the Probate Court steps in – to help families navigate these complex issues and ensure a loved one's best interests.
In order to establish guardianship and conservatorship, the probate judge must establish that the person needs that particular service. The judge must then determine who would be the appropriate party to act as either the guardian or conservator or, in some instances, act as both.
What is a Guardian?
A guardian is appointed by the Probate Court to help someone take care of themself. This includes decision-making that protects the person's basic needs, such as medical decisions.
What is a Conservator?
The Probate Court appoints a conservator to help someone who no longer or never had the ability to take care of their property. This includes financial management.
Guardianship and Conservatorship in Personal Injury Cases
Our firm has helped hundreds of Michigan families navigate the complex world following a serious accident or injury. In the most serious cases, we often work directly with a client's guardian or conservator. The instance of guardianship and conservatorship in personal injury law happens with more frequency than most people tend to recognize.
One example we commonly run into is when a family member contacts our firm on behalf of their loved one's inability to do so following their accident or serious injury. Commonly, these cases come in from a loved one after a catastrophic motor vehicle collision, a collision with a semi-truck, a motorcycle crash, or a similar accident, but can vary across a range of personal injury claims. More often than not, the loved one is unable to pursue their own legal claim due to their injuries, and, therefore, a loved one must do so. In these cases, a Probate Court must establish guardianship or conservatorship (often both) to act in the best interest of the injured person.
Conservators in personal injury cases are often appointment to manage any assets flowing from a personal injury case – most often in the form of a settlement. Oftentimes, in cases involving minors, conservatorship must be established. Minors rarely receive a lump sum personal injury settlement. Instead, conservators most often manage these settlements on the minor's behalf and in their best interest. The same is also true with injured parties that are not minors but, because of their injuries, can no longer handle the assets from their personal injury claim.
Attorney Tom Sinas' "Know the Law" segment on guardians and conservators in personal injury cases can be found below.