Lansing Child Custody Lawyers
Prioritizing Your Child's Wellbeing
For parents, navigating custody and a visitation schedule is possibly the scariest part of the entire divorce process. We love our kids and want the absolute best for them. But during this emotional and uncertain time, remaining rational can be a challenge. This can lead to the inability to make the best long-term decisions for your family. Consulting with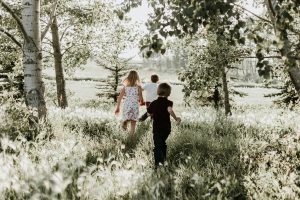 compassionate and dedicated Lansing child custody lawyers helps ensure your goals are met and the best outcome is achieved for everyone.
The Michigan family law attorneys at Sinas Dramis Law Firm offer effective negotiation strategies, help set reasonable expectations, and, above all else, keep your children's wellbeing front and center. Each client's child custody situation is unique, and we use tried-and-true methods to ensure your kids and parental rights are protected, as well as your time with them.
Before doing anything else, call to speak with our Lansing child custody lawyers at (517) 394-7500. In a free, confidential initial case review, we will help you explore the options that will best move your family forward.
Our Lansing Child Custody Lawyers Answer Important FAQs
What are my rights as a parent?
Before the Court has entered any orders, both legal parents have equal rights to the child.  The Court will focus on what is best for a child when determining what custody and parenting time schedule is appropriate in any given case.
What are the different types of custody in Michigan?
There are two types of custody: physical and legal.
Physical custody: refers to the child's living situation.
Legal custody: refers to the right to make important decisions about your child, such as school, daycare, religion, and medical arrangements.
You have likely also heard the terms "joint" and "sole" with regard to custody. Simply put, joint physical custody means the child takes turns living with each parent. Joint legal custody means both parents must work together to make important decisions. Sole physical custody implies the child lives with one parent only, whereas sole legal custody is when one parent (usually the custodial parent) is afforded the right to make all legal decisions pertaining to the child.
What factors determine child custody?
The courts will use several factors to determine the best custody arrangement for the child. Some of the factors taken into consideration include:
Best interest of the child
Established custodial environment
Capacity/disposition of the parties to give the child love, affection, and guidance, and to continue the education and raising the child in its religion
Length of time the child has lived in a stable, satisfactory environment and the desirability of maintaining continuity
Permanence of the existing or proposed homed
Moral fitness of the parties
Mental and physical health of the parties
Home, school, and community record of the child
Reasonable preference of the child
Willingness of parties to facilitate/encourage a close and continuing parent-child relationship
Domestic violence
Ability of parents to cooperate and generally agree concerning decisions affecting the child's welfare
Criminal sexual misconduct
What is a reasonable parenting time schedule?
Every case is unique. One of the greatest benefits of hiring a skilled Lansing custody attorney includes helping advocate for the best parenting time schedule for your family. The days of the standard every-other-weekend arrangement are quickly coming to an end, so our attorneys help parents come to a reasonable agreement that best serves the children and offer tips for meaningful co-parenting.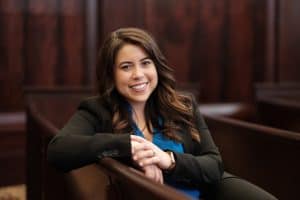 Jackie understands that at the heart of your family law case is your children. As such, she diligently and skillfully works with parents to create a custody arrangement that focuses on the child's needs. This way, everyone wins.
After graduating from MSU with double majors, Jackie attended and graduated from Michigan State University College of Law. She then joined Sinas Dramis Law Firm in Lansing and excelled at family law, which is now the sole focus of her career. While she primarily works out of the Lansing office, she serves clients throughout the state of Michigan.
Jackie works closely with Women Lawyers Association of Michigan, serves as a board member of the Young Lawyers Section of the Ingham County Bar Association (ICBA), and Ingham County Bar Association named her a "Top 5 Under 35" in 2017.
Still not sure if you actually need a skilled custody lawyer for your family law matter? Here are six signs that you need to contact us right away:
Your ex-partner has retained an attorney.
Your case is complicated by factors such as interstate co-parenting.
You believe your child is in danger.
Your ex-partner is preventing you from seeing your child.
Your ex-partner is unreasonably limiting your time with your child.
You cannot come to a child custody agreement with the other parent.
From the Family Law Blog