Attorney Stephen Sinas Receives "Top 5 Under 35" Award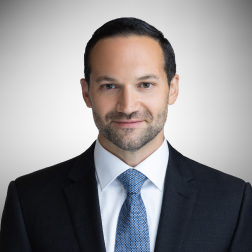 For over sixty years, our firm has enjoyed a reputation for excellence in personal injury law. This excellence stems from the hard work and determination of our attorneys, who are regularly recognized for their achievements in and out of the courtroom.
Staying with this tradition, we are proud to announce that Attorney Stephen Sinas of our firm was recently honored with the Ingham County Bar Association's "Top 5 Under 35" award. The award recognizes five attorneys under the age of 35 who have distinguished themselves in the legal profession in ways such as legal scholarship, service to the community, and developing a reputation for maintaining the highest of legal standards. The award ceremony took place on the evening of March 21, 2013, and was emceed by Judge Amy Krause of the Michigan Court of Appeals.
Like the other recipients of the award, Mr. Sinas's achievements and body of work are truly impressive, including acting as an Executive Board member of the Michigan Association for Justice, lecturing at professional seminars on the Michigan Auto No-Fault Law, authoring several legal articles, and co-creating the Michigan "No-Fault RedBook Online" (an online resource that aids attorneys and judges in analyzing issues falling under the Michigan No-Fault Law).
But regardless of Mr. Sinas's legal achievements and contributions, it is his sincere concern for the wellbeing of his clients, family, colleagues, and others that makes us so proud to say he is part of our firm.
Congratulations Steve!