Michigan Boating Accident Lawyer
Surrounded by the Great Lakes, Michigan is an ideal place for boating, whether it's recreational or commercial boating activities. Unfortunately, however, boating can be dangerous and accidents can — and do — happen.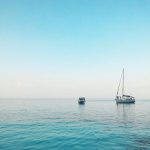 People injured in Michigan boating accidents, either on a merchant vessel or a pleasure boat, may be able to receive financial compensation. A specific set of rules and regulations – known as Admiralty or Maritime Law – govern boating accidents that occur on the water. An experienced Michigan personal injury lawyer will help you understand these laws and your rights.
Commercial Boating Accidents in Michigan
Owners and operators of commercial vessels are responsible for ensuring that the ship or boat is in good operating condition and piloted safely. When owners or operators of commercial boats fail to comply with these responsibilities, they may be held legal liability in instances of injury or death.
Commercial boating accident cases frequently involve the following questions:
Was the boat properly manned?
Were staff members adequately trained?
Was the boat satisfactorily maintained?
Did the operator follow standard protocol in the operation of the vessel?
Private Boating Accidents in Michigan
When an injury occurs as a result of a private boating accident, the owner or operator may have legal liability.
Injuries in private boating accidents frequently involve questions of:
Was the operator under the influence of alcohol or drugs?
Was the boat properly fitted with safety equipment such as life preservers?
Did the owner/operator properly maintain the boat?
"I was involved in a terrible boating accident and was very hesitant to get an attorney involved. After meeting Brian McKenna and his partners, I felt comfortable going ahead… and I'm very happy I did. They made a very difficult situation as painless as possible for everyone involved." – Harry
Personal Watercraft (PWC) Accidents
According to the Coast Guard, personal watercraft (PWC), such as Jet Skis, have a much higher collision rate than a traditional boat. Some of the reasons PWCs are involved in so many crashes include inexperienced operators, quirky handling and maneuvering, and less visibility to other personal watercraft and boats. Personal watercraft are similar to motorcycles. When they're involved in an accident, the rider often sustains significant injuries due to a lack of protection surrounding them. Because the injuries are often catastrophic or fatal, these types of cases become even more complex. In addition, many of these accidents occur between friends or family members, further compounding an already difficult situation. If you or a loved one were involved in a personal watercraft accident, it's important to know you have rights and you should contact an attorney experienced handling these types of cases.
Boating Laws – General Negligence
General negligence laws apply if you're injured in a boating accident in Michigan. This means you must prove that the operator of the boat that caused your injuries failed to use reasonable care and that failure caused your injuries and damages. General negligence theory applies to both boat operators and boat owners. In this regard, Michigan boating law presumes that, if you own a boat but a family member is operating it, you have likely consented. Therefore, you may be liable if they cause an accident resulting in injuries to others. Owners/operators are liable for all damages sustained as a result of the accident. These damages can include medical expenses, lost wages, and pain and suffering, etc. Determining negligence in boating accidents is fairly complicated, we advise speaking with an attorney to help with this process.
Defective Boats – Product Liability Case
If your boat had a defect in the way it was designed or manufactured, you may be entitled to bring a claim against the manufacturer to recover damages you suffered as a result of their mistake. Under the general rule of a products liability case, manufacturing companies are held liable for defective products that cause people harm. This general product liability law may extend to boats and personal watercraft as well.
Boating Accident Investigations and Mandatory Reporting
With so many bodies of water in and surrounding Michigan, jurisdiction can vary in boat accident cases drastically. Depending on where an accident occurs, anyone from local law enforcement and county law enforcement to the coast guard involved. It's also important to remember that, when something serious occurs on a boat such as significant injuries or death, it is mandatory to report it to the nearest law enforcement agency immediately. Owners/operators are also required to submit a written report within 48 hours to the Department of Natural Resources if an injury or death occurs on their boat.
Why You Need A Michigan Boating Accident Lawyer
Anyone who is injured as a result of the use of a private boat or a commercial vessel should protect their legal rights by seeking advice from an experienced boating accident attorney. Understanding Michigan boating laws is the first step in protecting your rights.
Our attorneys have compiled a Michigan Boating Laws article. Make sure you're ready before hitting the lake!
If you or a loved one has been injured in a Michigan boating accident, our Grand Rapids personal injury attorneys and Lansing personal injury lawyers are available to answer your questions. Contact us today for a free consultation.