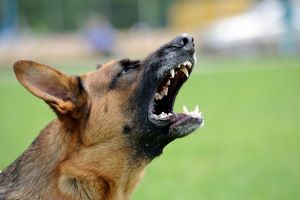 Michigan dog bite cases are on the rise. So far this year, there have been numerous reports of persons bitten by dogs. Some of the dog attacks have left the victims — both adults and children — with serious injuries. Unfortunately, several incidents have also been fatal.
If you or someone you love has been bitten by a dog, it may be possible to get compensation for your injuries by filing a dog bite suit. These claims, which are brought against the animal's owner or possessor, can be quite challenging because certain requirements must be proven in order to recover damages.
For more than six decades, the Michigan personal injury attorneys at Sinas Dramis have been helping victims of dog attacks get the justice they deserve. Our experienced lawyers are skilled in the complexities of Michigan dog bite laws.
Over the years, our dog bite lawyers have obtained significant awards for both adults and children. Here are just a few:
$500,000 – woman violently attacked by a dog while working for a lawn-care service.
$80,000 – client suffered arm injuries in a dog attack.
$75,000 – child bitten by a dog, resulting in multiple lacerations and scarring.
---
Michigan Dog Bite Injuries Happen All Too Often
According to animal experts, persons bitten by dogs tend to be the animal owner's friends and family members. In fact, 70 percent of dog bites happen in the home and 80 percent of people are bitten by dogs they see on a regular basis.
Why do dogs bite? Here are the main reasons:
they are protecting themselves or their property.
they may be in pain.
they may feel trapped.
they may have been surprised by your actions.
they may be very excited.
Dog bites occur more often in the warm-weather months, when pets and people — especially children — spend more time outdoors. It's important to note that, when a child is bitten by a dog, it usually results in more serious injuries than an adult. This is because a child's face is at the same level as the animal's head, frequently resulting in the child suffering severe facial wounds. Because injuries can be especially devastating in children, adults need to closely watch small children around canines and teach them how to safely interact with dogs. For example, never approach an animal you don't know and never disturb a dog while it's eating.
The most common dog bite injuries are scratches, lacerations and puncture wounds. However, severe dog attacks may cause broken bones, nerve damage, detached limbs — even death. If you or someone you love is injured by a dog, the following steps should be taken:
seek immediate medical attention.
take photos of the injury as soon as possible.
contact animal control and file a report (if your city does not have an animal control office, call the police department).
contact a Michigan injury lawyer to determine whether legal action is appropriate and to preserve your rights.
In this video, Grand Rapids personal injury attorney Tom Sinas talks about Michigan dog bite laws, pet owner liability and insurance.
---
Types Of Michigan Dog Bite Claims
Dogs are a part of our everyday lives. Because these animal companions are so prevalent in our society, it's important to understand Michigan dog bite laws. Essentially, a dog bite suit in Michigan can be brought three different ways:
under the dog bite statute (MCL 287.351).
under common-law strict liability.


under common-law negligence.
Each of these legal theories has certain requirements that must be proven in order to be compensated for an injury. Because there are various theories under which a claim can be pursued, it's important for victims to have a Michigan dog bite lawyer by their side, assessing the important facts and the proper course of action. Important facts include:
date, time and location of the injury.
names of the dog owner/possessor at the time of the attack.
whether the animal was provoked by the victim.
whether the victim was legally allowed to be in the location of the attack.
Here's another reason why persons bitten by a dog should seek legal representation: if the victim communicates directly with an insurance company, the victim's statements may jeopardize a future claim for dog bite damages.
If you or someone you love has been bitten by a dog, our Lansing personal injury lawyers and Grand Rapids personal injury attorneys will protect your legal rights and help you get fair compensation for your injury. Contact our office today for a free consultation.