Stephen H. Sinas
I'm Stephen Sinas, thanks for visiting my page. Chances are, you're looking for a reputable Michigan personal injury attorney or Michigan car accident lawyer. I hope the following information regarding my career, practice, and experience helps in your search.
What kind of lawyer am I and who are my clients?
I'm proud to say I am a civil trial lawyer. I specialize in what's commonly known as "personal injury law." Unfortunately, with rampant misinformation in the media and tacky legal advertising practices, many personal injury lawyers get a bad rap. However, the truth is that personal injury trial lawyers, such as myself, have the honorable duty of advocating for those seriously injured or harmed by the wrongdoing of another person, company, or government. Every day, I passionately embrace that duty when I come to work. It is my privilege to represent my clients. As their advocate, I must effectively tell their story in order to fully pursue all rights and insurance benefits they are entitled to under the law. I owe it to my clients to use my skill, knowledge, and compassion to provide the very best representation they so deserve.
Michigan Car Accidents and No-Fault Claims
Michigan auto injury cases are one of my primary specialties. In particular, I regularly represent people in auto negligence cases for injuries or deaths in crashes involving motor vehicles, semi-trucks, motorcycles, and bicycles.
I also specialize in litigating against auto insurance companies that wrongfully deny payment of no-fault benefits to injured people. I have had extensive experience handling complicated disputes over no-fault benefits for catastrophically injured auto crash survivors. It's disturbing how many injured people in Michigan are wrongfully denied no-fault benefits by auto insurance companies. I proudly help these people recover what they are rightfully entitled to under the law.
In addition to auto-related cases, I also handle a wide variety of other personal injury matters, including sexual assault cases, premises liability cases, dog bites, and many others.
Civil Justice
I also represent people who have suffered an injury as a result of the violation of their constitutional rights by the government. In that regard, I have handled notable civil actions on behalf of those who were wrongfully shot and killed by law enforcement officials. These cases cause me to reflect on the delicate balance with law enforcement officials we must protect. Undoubtedly, we must always support and protect the extremely courageous men and women who serve in law enforcement. At the same time, however, we must make sure that no one is above the law.
What are my professional and educational credentials?
I am a partner at Sinas Dramis Law Firm which was founded in 1951 by my grandfather, Thomas Sinas, and his friend, Lee Dramis. Currently, I have the privilege of practicing alongside my father, George, and brother, Tom. I am proud of my family's history of legal excellence. It deepens my passion, purpose, and insight as an attorney further. In addition, I am just as proud to work with my other partners and the many other tremendously talented and hardworking attorneys and staff who are so fundamentally important to the firm's success.
Teaching
I am an Adjunct Professor at Michigan State University College of Law, where I teach a course on Michigan's auto no-fault system. Because there can be so much misinformation and polarization about the legal system these days, I especially appreciate a fair, academic assessment of the law. My teaching opportunity at MSU Law School provides me that outlet and also helps me stay up-to-date on the law so I can best represent my clients. In addition to teaching, I also present numerous lectures and have published various articles on personal injury and civil justice matters.
Leadership Roles and Community Service
I believe lawyers should do everything they can to further the causes they believe in and give back. In that effort, I serve in the following leadership capacities:
In furtherance of my commitment to the pursuit of civil justice for the injured and wronged, I serve as a Member of the Michigan Association for Justice (MAJ) Executive Board.
In recognition of my deep commitment to the brain injury community and passion for protecting their rights, I am recognized as a Preferred Attorney by the Brain Injury Association of America.
I am committed to helping the brain injury community. In that regard, I serve as a Board Member of the Michigan Brain Injury Provider Council (MBIPC).
I am committed to preserving and protecting the reasonable need coverage currently provided by the Michigan auto no-fault law to auto accident victims. Accordingly, I serve as Legal Counsel for the Coalition for Protecting Auto No-Fault (CPAN).
As a Lansing personal injury attorney, I am deeply committed to the Tri-County area of Eaton, Ingham, and Clinton counties. As such, I am a Fellow with the Ingham County Bar Foundation.
To help serve my local legal community, I am a proud Board Member and Secretary of the Ingham County Bar Association.
In furtherance of my deep commitment to the ethical practice of law, from 2012-2018, I served as a Member of the State Bar of Michigan's Character & Fitness Committee (District E)

I served as a Board Member for the Ingham County Bar Association, Young Lawyers Section from 2012 to 2015.
Education
I received my undergraduate degree from the University of Michigan with dual majors in Economics and English Literature. Furthermore, I minored in Modern Greek Language and Culture.
I received my law degree from Wayne State University Law School in Detroit, Michigan. In addition to my academic classes, I further educated myself on the litigation and trial process through involvement in trial advocacy programs. Throughout most of law school, I worked as a law clerk at a reputable Detroit personal injury and labor law firm, Sachs Waldman, P.C. I also worked as a law clerk for the Detroit civil rights firm, Constitutional Litigation Associates, P.C.
More about me as a person.
I live with my wife and two sons in East Lansing. I try to remain curious about the world. Because of this, I read and learn as much as my free time allows and love music of all kinds. I'm also dedicated to physical fitness and have participated in a wide variety of endurance athletic events, including several marathons. I find exercising is not only essential to my physical health but also my mental well-being. My appreciation for physical fitness and exercise helps me to better advocate for injured people. In this regard, I try my best to use this appreciation to convey the true extent of loss a person suffers when seriously injured and cannot enjoy the same level of physical activity they enjoyed before their accident.
I hope this helps you better understand my credentials and perspective as a civil trial lawyer. If you have suffered an injury and are looking for legal representation, our firm would be honored to provide you a free consultation to discuss how we could help.
Practice Areas
Personal injury, auto accidents, motorcycle accidents, semi-truck accidents, constitutional rights, police misconduct, brain injury cases, healthcare law
Noteworthy Cases
| | A Few of Steve's Notable Recent Results |
| --- | --- |
| $7,775,000 | Steve dedicated a significant portion of 2018 advocating for one Michigan family in the aftermath of a catastrophic auto accident which resulted in serious physical injuries, emotional and psychological trauma, and the untimely death of a loved one. |
| $3,000,000 | Settlement for the wrongful death of a 56-year-old man resulting from police misconduct/unjustified use of lethal force. |
| $2,500,000 | Lansing semi-truck accident catastrophically injuring a 19-year-old woman who sustained a traumatic brain injury, multiple facial, neck, and leg fractures. |
| $1,000,000 | Macomb County motor vehicle/pedestrian collision resulting in brain injury and other injuries. Liability was contested as the client-pedestrian was struck at nighttime while jaywalking and wearing dark clothing. |
| $950,000 | Underinsured motorist settlement recovery on behalf of the estate of a Michigan resident killed in a motor vehicle crash that occurred in Florida. The recovery also included compensation for the person's wife, who sustained minor injuries in the crash. The couple was insured under a policy that included $1 million UIM benefits. The liability of the at-fault driver was contested, as the driver appeared to be having an emergency medical event at the time of the crash, which could have negated his liability entirely. |
| $873,353.57 | Recovery of Michigan no-fault benefits for his client, a Lansing man injured in an automobile accident who sustained a serious brain injury. |
| $600,000 | Motorcyclist was struck by a turning vehicle and hit head-on. Sustained multiple right upper extremity injuries. |
| $536,857 | With a settlement offer vastly insufficient for compensating Steve's client for his serious injuries, Steve and his client proceeded to trial where the jury awarded a verdict nearly five times the amount offered by the insurance company. |
| $500,000 | Policy limit settlement for 26-year-old Lansing woman violently attacked by a dog while working for lawn care service; sustained fractures, scarring, and psychological injury. |
These are just a few of Steve's results on behalf of his clients. More of the firm's results can be found here.
Testimonials
Awards & Recognition
Steve has been honored to receive several awards and recognitions throughout his career, including the following: 
Recognized as a Michigan Super Lawyer in the field of Plaintiff's Personal Injury Law (2013-present)

 

Recognized as a Leading Lawyers in the field Plaintiff's Personal Injury Law (2018-present)

 

Selected as an Ingham County Bar Foundation Fellow, a distinction given to only 5% of attorneys practicing in Ingham County Michigan

 

Won the 2019 Western Michigan Thomas M. Cooley Law Review Distinguished Brief Award for the best civil law brief filed in the Michigan Supreme Court (2019)

Selected as an Ingham County "Top 5 Under 35" attorney (2013). 

 

Won the Michigan State Bar Negligence Section Law School Writing Competition (2007)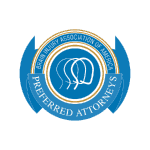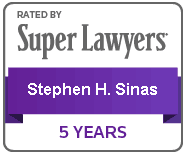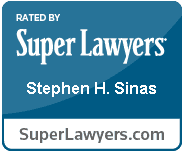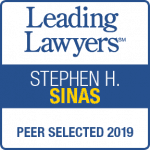 Speaking Engagements
This is not a complete list, but a sample of some of Steve's speaking engagements during his career.
Michigan's New Auto No-Fault Presentation, East Lansing Kiwanis, March 2020
No-Fault Town Hall, Detroit, February 2020
"The New Auto No-Fault Law", University Club and Conference Center, January 2020
No-Fault Town Hall, Livingston County, January 2020
No-Fault Presentation, Council of Black Baptist Pastors, December 2019
PIP Choice Options and Opt-Outs – VTC Insurance Group, October 2019
Auto No-Fault Presentation – Therapeutic Rehabilitation and Vocational Training Centers, October 2019
"The New PIP Choice Options" No-Fault Institute XVI, October 2019
No-Fault Presentation for Mary Free Bed at Sparrow Hospital, September 2019
Michigan Auto Insurance Promise Rally – sponsored by CPAN, rally on Michigan's capitol building regarding the 2019 no-fault reform, September 2019
Michigan No-Fault Reform: Understanding the Controversy, People's Law School – September 2019
BIAMI Annual Fall Conference – spoke with George Sinas and Thomas Sinas regarding the no-fault reform, September 2019
Judicial Update, MBIPC Luncheon, 2019
Judicial Update, MBIPC Luncheon, 2018
"The State of No-Fault Insurance in Michigan" – Michigan Lawyers Weekly live webinar, July 2017
"Auto No-Fault 101" Town Hall, May 2017
Evidentiary Hurdles in Traumatic Brain Injury Cases – 4th Annual No-Fault Summit (ICLE), April 2017
The Continuing Evolution of No-Fault Causation Law: PIP and Tort Cases – MAJ No-Fault Institute, September 2016
To Deny or Not Deny Attorney Fees: What Is Reasonable? – 3rd Annual No-Fault Summit (ICLE), April 2016
Auto No-Fault Update for Trauma Surgeons – Michigan College of Trauma Surgeons, November 2015
Auto No-Fault Update – CPAN Town Hall – Detroit, November 2015
Michigan Auto No-Fault Update for Medical Professionals – Mary Free Bed Spinal Cord Injury Symposium, October 2015
Overview of the Affordable Care Act and its Intersection with the Michigan No-Fault Law – People's Law School, Lansing, October 2015
The Current Status of PIP Causation Law – MAJ No-Fault Institute, September 2015
Michigan No-Fault Update – ICLE On-Demand Seminar, September 2015
Panelist – Auto No-Fault Town Hall (organized by Michigan State Rep. Henry Yanez), September 2015
Auto No-Fault for Nursing Professionals – Michigan Nurses Association, September 2015
Auto No-Fault Update – CPAN Town Hall, Livonia, Michigan, August 2015
Depositions for Medical Professionals – Brain Injury Association of Michigan Legal Conference, June 2015
Overview of the Michigan No-Fault System – Michigan Association of Neurological Surgeons Annual Meeting, May 2015
Third-Party Auto Threshold Update – MAJ Rapid Fire Seminar, May 2015
Social Media for Practicing Attorneys – ICLE On-Demand Seminar, April 2015
Damages in PIP Cases: Understanding the Reasonable Charge Requirement – ICLE No-Fault Summit, April 2015
Auto No-Fault Update, CPAN Town Hall – Grand Rapids, Michigan, April 2015
In-Service Training – Hope Network, April 2015
The Admire Problem – STRIVE Recreational Therapy In-Service Seminar, April 2015
Auto No-Fault 101 for Lawyers – Ingham County Bar Association Young Lawyers Section, Expand Your Practice series, February 2015
Auto No-Fault Law for Legal Assistants and Paralegals – National Association of Legal Secretaries, February 2015
Understanding the Auto No-Fault World – Arcadia Home Health Care In-Service Seminar, January 2015
Understanding the Auto No-Fault World – Ambrose Rehabilitation Consultants In-Service Seminar, January 2015
The Affordable Care Act and Its Implications – People's Law School, East Lansing, 2014
Allowable Expense Benefits:  Understanding §3107(1)(a) – Coalition for Protecting Auto No-Fault's "Admire Workshop III", 2014
Auto No-Fault First-Party Update On-Demand Webinar (Panelist) – Institute for Continuing Legal Education, 2014
Admire v AutoOwners, Supreme Court Summer Seminar, 2013
Price v High-Pointe Oil Company – State Bar of Michigan Negligence Section's Supreme Court Summer Seminar, 2013.
Health Care Law Basics and the Affordable Care Act – People's Law School, East Lansing, 2013
First-Party No-Fault Update 2013 – On Demand Seminars, 2013
Affordable Care Act Basics for Auto No-Fault Attorneys – No-Fault Institute X, 2013
Tort Liens & Subrogation – Intersection: The Michigan No-Fault Law & The Federal Affordable Care Act, 2013
Beyond Admire: Recent Court of Appeals Cases Regarding the Everyday Living Needs of the Catastrophically Injured – CPAN Admire Workshop, 2013
Constitutional Law & Civil Rights Litigation – People's Law School, East Lansing, 2012
Johnson v Recca – Michigan Association for Justice's "No-Fault Institute", 2012.
No-Fault Law Update – Upper Michigan Legal Institute, 2011
No-Fault PIP Causation Law – Michigan Association for Justice Seminar in the Snow, 2011
No-Fault PIP Causation Jury Instructions – Michigan Association for Justice's "No-Fault Institute", 2010.
Publications
"Making Smart Choices: A Summary Guide to the New Auto No-Fault Law" – co-authored with George Sinas and Thomas Sinas, an in-depth guide to consumer choices under the 2019 reformed auto no-fault law
"Navigating the Chaos: the New No-Fault Legislation" – a thorough summary of the new auto no-fault legislation following its 2019 reform, co-authors George Sinas and Tom Sinas
"Flawed No-Fault Reforms and Flawed Autonomous Vehicles Laws: Justice is at Stake for Auto Accident Victims" Published article in Michigan Association for Justice Quarterly, Spring 2019
"A Different State of Affairs: Identifying the Rights and Benefits of Michigan Residents Injured in Out-of-State Auto Crashes and Out-of-State Residents Injured in Michigan Auto Crashes" Published written materials for the 2019 Institute for Continuing Legal Education No-Fault Summit.
"Autonomous Vehicles and the Future of Tort Liability in Michigan" Published written materials for the 2018 Michigan Association for Justice No-Fault Institute.
"Michigan Has Work to Do to Make Its Auto Laws as Smart as Its Autonomous Cars" – Opinion article, Detroit Legal News, May 2018
"Patient Assignments: Should Providers Use Them in This Post-Covenant Auto No-Fault World?" – Legal analysis co-authored with George Sinas and Tom Sinas
"Extending the One-Year Back Rule Will Decrease No-Fault Litigation and Benefit Everyone" Published article in Detroit Legal News, January 2017
"The Continuing Evolution of No-Fault Causation: PIP and Tort Cases"  Published written materials for the 2016 Michigan Association for Justice No-Fault Institute
"Medical Providers and the Reasonable Charge Requirement" Published written materials for the 2014 Michigan Association for Justice No-Fault Institute
"The Intersection of the Affordable Care Act and the Michigan No-Fault Automobile Insurance Act" –  article published as part of a compilation titled "Troubleshooting the Affordable Care Act,"  State Bar of Michigan Health Care Law Section, 2015
"Moody v Home-Owners: What Does This Case Mean for Medical Providers?" –   Michigan Association for Justice Quarterly Journal, Spring 2014
"Deciphering Two Related Concepts: No-Fault PIP Causation Law and the Decision in Griffith v State Farm" – published in the 2010 Thomas M. Cooley Law Review Symposium
"Fischer v Blankenship & the Seriousness of Permanent Disfigurement" – Michigan Association for Justice, Nov. 2009 Advance Sheet
"The Legal Rights of Michigan Citizens Have Been Limited by Recent Decisions of the Michigan Supreme Court" – State Bar of Michigan Negligence Section Quarterly Newsletter, Summer 2007
Co-Creator and editor of autonofaultlaw.com,  a website dedicated to covering all appellate decisions regarding the Michigan Auto No-Fault Law
Education
B.A., University of Michigan, Economics and English Literature, 2004
J.D., Wayne State University Law School, 2007
Admissions
Michigan, 2007
Connect with Steve Sinas

 stevesinas@sinasdramis.com