Metro Detroit Personal Injury Attorney
Helping Injured Residents of Detroit and Southeast Michigan
People don't ask for or expect to be injured. However, if it does happen, especially as the result of someone else's wrongdoing, it's important to feel supported and know that someone is dedicated to protecting your rights. Our personal injury team is committed to helping the people of Detroit.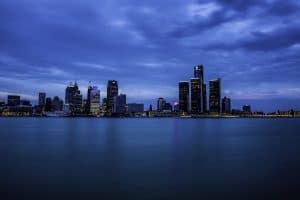 While you focus on recovery following an accident or serious injury, we concentrate on the specifics of building a strong case that will result in the compensation you deserve.
If you or a loved one have been injured in an auto accident in Southeast Michigan, have sustained an injury as the result of someone's negligence, or are suffering from a tragic loss, it's time to call an experienced metro Detroit personal injury attorney.
Call our metro-Detroit office today at 313-202-2000 or submit an online form.
Auto Accident Attorney in Detroit
Detroit, Motor City, and hub of America's automobile industry is now one of the most dangerous areas to drive in the state. As Michigan's most populated city, Detroit roadways saw more than 122,000 crashes in 2017 alone, which has increased by 13.6% from just five years previously.
With rising crash rates in Detroit, more and more people need the help of a skilled Michigan car crash lawyer. Our firm prides itself on decades of experience helping injured car accident victims and their families. We passionately take on big insurance corporations that wrongfully deny their claims. We are also experts on Michigan's unique auto no-fault law, which governs virtually every motor vehicle collision in the state of Michigan. This extensive knowledge, as well as the diligence it takes to pursue potential liability claims against the driver who caused your accident, is what ensures our clients are taken care of while they focus on their recovery.
For us, the best results are when we not only obtain the compensation our clients deserve but are also able to connect them with the services they need for their care.
Strategic Personal Injury Litigation
Beyond Michigan auto accidents, we are prepared to represent you in a variety of personal injury matters. As one of the oldest personal injury firms in the state, we've seen it all. Because of this, we've gained experience you can rely on. From dangerous or defective products to slip-and-fall injuries caused by the negligence of responsible parties, we are here for you. We dedicate the time you need to be heard and supported in a free initial consultation. You aren't just another number. To us, your life and what makes you unique matters. We carefully gather the information needed to achieve the best outcomes for you as an and your family.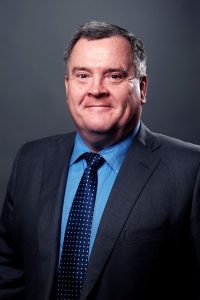 Meet Brian McKenna – Metro Detroit Personal Injury Attorney
A longtime resident of metro-Detroit, Brian McKenna has represented hundreds of clients across Southeast Michigan and across the state. For over 25 years, he has worked with individuals experiencing an array of personal injuries, including auto accident victims struggling to obtain payment from their auto no-fault insurer. Brian diligently protects the rights of the injured. His commitment has garnered numerous awards and recognitions over the course of his distinguished career. Brian's dedication to Detroit and the communities of Southeast Michigan is deep, as such, he helps lead the firm's metro-Detroit office, located at 24825 Little Mack Ave, Suite 200, St. Clair Shores, MI 48080. Additionally, he also represents personal injury clients across the state.
Our Detroit personal injury team will help obtain the compensation you deserve and need to rebuild your life. We'll help you move forward.