St. Patrick's Day Safety – Michigan Designated Driver Services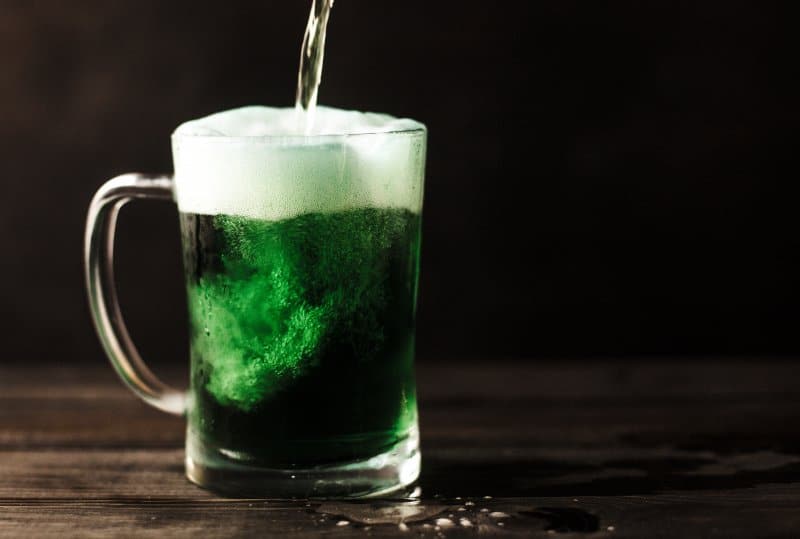 St. Patrick's Day is a holiday notoriously celebrated in the United States with the excessive consumption of green beer. In fact, in 2017, MSP reported the most alcohol-related car crashes in Michigan occurred on St. Patty's Day. For those who choose to go out and celebrate, it's important to know the risks involved and research available designated driver services in your area to ensure St. Patrick's Day safety for yourself, your friends, and other Michigan motorists.
Zero-Limit Policy for St. Patrick's Day Safety
While the legal blood alcohol concentration (BAC) is .08 grams per deciliter of blood, this St. Patrick's Day, make a zero-tolerance policy with yourself. Because the physical and mental impact alcohol has on the body, partygoers need to have a plan other than themselves or friends for getting home safely. Make a plan before you start drinking. You will either drink OR drive; never both. If you don't want to rely on designated driving services to ensure your St. Patrick's Day safety, you need a trustworthy friend or family member do all the driving or stay home altogether.
Find Designated Driver Services in Your Area
Planning is key for ensuring a safe ride home. Designated driver services are one of the best ways to get home safely and legally after drinking. If one of your friends insists that they are "fine to drive," they aren't. Before going out to the parties, make a plan. Plan a designated driver within your party to stay sober or arrange a ride home from an outside source. Third party services that double as designated driver services include apps such as Uber and Lyft. Typically these driving services offer special promotions on holidays such as St. Patrick's Day, so plan your way home before risking breaking the law by drunk driving.
Michigan Designated Driving Services
Lansing Driving Services
Dryver
Green Cab Company
DD's Downtown Taxi
Detroit Driving Services
Detroit DD
Safe Way Home
SaferRide
Grand Rapids Driving Services
Kalamazoo Driving Services
Godspeed Transportation
The Taxi Guy
Arrow Taxi and Sedan
Consequences of Drunk Driving
Drinking and driving can lead to endless consequences under Michigan's drunk driving law. For those caught drinking and driving, this can mean fines in excess of $10,000 and even jail time. However, more importantly, injuring another person as a result of driving under the influence is a lifelong sentence of guilt and shame that could easily be avoided by calling a local designated driver service. Furthermore, those supplying alcohol to visibly intoxicated partygoers may open themselves to liability. It's a lose-lose for everyone involved.
If you or a loved one has been injured in a drunk driving auto accident in Michigan, please contact us:
Please have a great and SAFE St. Patrick's Day!
More Information on Drinking and Driver in Michigan
Fox 17 Know the Law – Drunk Driving Laws in Michigan