Handling Michigan Wrongful Death Accident & Negligence Cases
Knowledgeable personal injury lawyers who will fight for you
In Michigan, wrongful death occurs when a person dies as a result of someone else's wrongful act, negligence or fault. Wrongful death cases are tragic and devastating for the loved ones left behind.
What kinds of situations may result in wrongful death? Here are some examples:
A driver who causes a fatal Michigan car accident while sending a text message.
A semi-truck driver who is not paying attention to the road and plows his truck into a car, killing the car's driver and passenger.
A corporation that did not conduct the proper trials and tests on a new product, which then causes severe injury and the eventual death of a child.
A nurse who administers an improper dose of medication, resulting in the death of a patient.
The Michigan wrongful death attorneys at the Sinas Dramis Law Firm understand the difficulty and emotions involved in suddenly losing a loved one. Our lawyers also understand that pursuing legal action against the party allegedly responsible for your loss can be an overwhelming thought,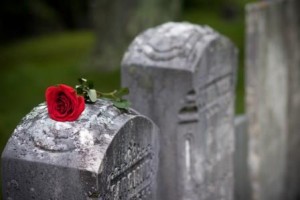 in light of everything else you are going through.
With patience, compassion and understanding, our Lansing personal injury lawyers and Grand Rapids personal injury attorneys have been helping people across Michigan get the justice they deserve in wrongful death cases. Our knowledge of the complicated issues and time limits on wrongful death claims, as well as the results we have achieved for our clients, make Sinas Dramis the right choice.
Contact our Michigan wrongful death accident lawyers for a free consultation.
---
The Wrongful Death Act Preserves Negligence Claims
Michigan's Wrongful Death Act allows persons who suffer damages as a result of the wrongful death of another person to recover for their loss. The Wrongful Death Act also preserves any claims the deceased person (the decedent) may have had at the time of his or her death.
Under Michigan's wrongful death laws, persons who want to recover damages for their loss must bring their claims in one consolidated action. This means the estate of the decedent appoints a personal representative through the Probate Court. That personal representative then represents both the estate and any individuals who may have a wrongful death claim. Thus, it is not the decedent's family members (close relatives) who file the wrongful death lawsuit – rather, it is the estate of the decedent, which in turn represents the family members in any wrongful death claims they want to pursue.
It is also important to know that Michigan's wrongful death statute does not create an independent cause of action — in other words, a wrongful death lawsuit cannot be brought on its own. Rather, the complaint must state an underlying reason, such as negligence, for the wrongful death and claim that:
defendant owed a legal duty to plaintiff;
defendant breached that legal duty;
defendant's breach of legal duty was the proximate cause of plaintiff's injuries; and
plaintiff sustained damages as a result of defendant's breach of legal duty.
The legal duty owed to the plaintiff (the decedent) will depend on the individual facts and circumstances of the case, which is why it is crucial  to have experienced Michigan wrongful death lawyers on your side.
---
Who Can File A Michigan Wrongful Death Suit?
A wrongful death lawsuit can be brought against an individual, corporation or entity that allegedly acted in a negligent manner, ultimately resulting in the death of another person. In Michigan, however, only certain persons are entitled to damages under the Wrongful Death Act:
the deceased person's spouse, children, descendants, parents, grandparents, brothers and sisters (but, if none of these, then those to whom the deceased person's estate would pass under Michigan law);
the children of the deceased's spouse; and
those who are entitled to inherit by virtue of the deceased's person's will (unless they are not allowed under Michigan law).
If the death of your loved one was due to the wrongful act or negligence of another party, and you fall into any of these categories, you may be able to file a wrongful death lawsuit.
---
Michigan Wrongful Death & Probate: Appointing A Personal Representative
A personal representative must be appointed and approved by the Probate Court before a wrongful death lawsuit may proceed. This personal representative will oversee the probate proceedings of the person who died, as well as any wrongful death claims that may be brought.
The personal representative will work with the lawyer chosen to handle the wrongful death action to make key decisions in the case. The personal representative will also help with administration of the decedent's estate, including executing the decedent's will and distributing the property held by the decedent's estate.
Michigan statute explains who can serve as the personal representative in a probate proceeding. Generally, priority goes to any individual who is expressly named in the will. If nobody is mentioned in the decedent's will, then the decedent's surviving spouse will be appointed personal representative.
---
Providing Notice Of Potential Claims In A Wrongful Death Suit
One important part of Michigan wrongful death cases is giving notice to persons who might be able to bring a claim for damages as a result of the decedent's wrongful death.
These persons could include the decedent's children, spouses or other dependents. Under Michigan law, a personal representative must provide, within 30 days of filing the wrongful death lawsuit, the following to any persons who might be able to file claims against the party allegedly responsible for the decedent's death:
notice that the estate has filed a claim on behalf of the decedent;
the name and address of both the personal representative and the attorney hired to pursue the wrongful death claim; and
a copy of the legal complaint used to file the estate's claim.
---
Wrongful Death In Michigan Auto Accidents
Michigan auto accidents, semi-truck collisions and motorcycle crashes unfortunately cause the wrongful death of hundreds of individuals every year.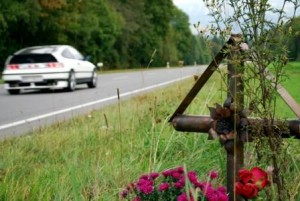 If the collision does not immediately result in the person's death, then the person may be so severely injured that he or she eventually succumbs to the injuries.
In some of these cases, the wrongful death may be the result of another person's wrongful act or negligence. For example, perhaps a drunk driver slammed into your family member's vehicle or maybe your loved one was riding with a driver who was distracted by his cell phone, causing the accident.
The Michigan wrongful death lawyers at the Sinas Dramis Law Firm are uniquely positioned to help you in these situations. Why? Because in addition to our experience with wrongful death cases, our personal injury lawyers are leaders and experts in the complicated area of auto no-fault law, which applies in Michigan fatal car accidents.
For more than four decades, George Sinas, who leads our personal injury and auto no-fault team, has represented victims of personal injury and wrongful death in the auto accident realm, and is recognized as a leading authority in this area of law. George and our team of wrongful death lawyers will fight for your rights, working to hold the responsible party accountable for their actions.
Contact our Michigan wrongful death car accident lawyers to learn how we can help you.