Sister Survivor, Amanda Thomashow, Receives Prestigious Justice Award at Annual Ceremony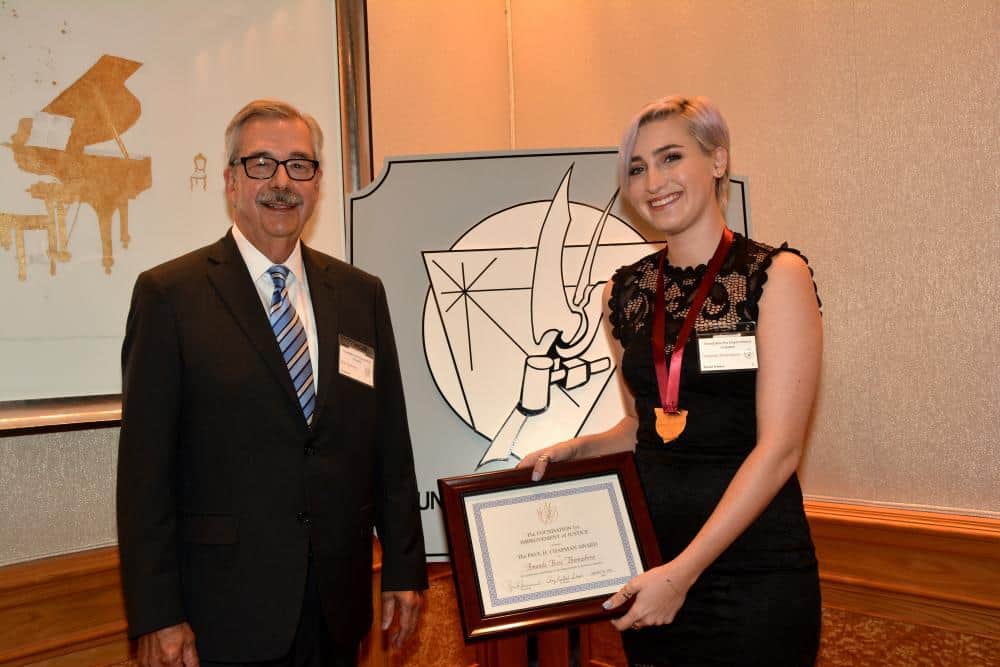 On September 29, 2018, the Foundation for Improvement of Justice honored sexual assault "Sister Survivor," Amanda Thomashow, with its prestigious Paul H. Chapman award. The Foundation for Improvement of Justice is a not-for-profit institution whose mission is improving local, state, and federal systems of justice in the United States. Lansing attorney, Jim Graves, who represented Ms. Thomashow and other survivors in the largest sports sexual assault case in history, also attended the award ceremony at the Four Season Hotel Atlanta.
"Amanda persevered through incredible odds. She survived and thrived post victim-blaming and non-belief by a powerful Big Ten University. She helped others feel safe and strong enough to speak their truth," Graves says of his client. "It was an honor to nominate her for this award and to be in attendance as she received this incredible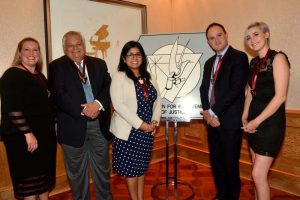 distinction."
Amanda was an easy choice for nomination by Graves.  She gave powerful testimony recently before the Michigan Legislature in support of new legislation expanding the Statute of Limitations for bringing civil suits for sexual assault. She has spoken out at rallies and symposiums for the purpose of empowering other survivors and educating the public. Amanda is truly one of the most predominate forces in this courageous movement to end campus violence against women. Recently, Amanda and her Sister Survivors received the Humanitarian Award from the Foundation for Global Sports Development and the ESPYS Award for Courage.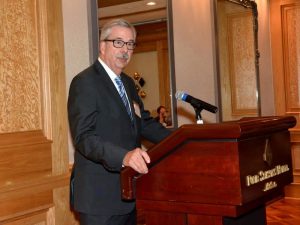 Earlier this year in an interview, Amanda said, "My voice didn't matter four years ago, but maybe this time, at least, my voice can be part of a chorus that makes change."
Please join us in recognizing and congratulating Sister Survivor, Amanda Thomashow, for her courage, advocacy, and ongoing pursuit of justice.