2019 Best Law Firms – Sinas Dramis Law Firm Earns Tier 1 Rankings
Sinas Dramis is pleased to announce that the firm has been listed as a Tier 1 law firm in both Family Law and Personal Injury Litigation – Plaintiffs by U.S. News & World Report and Best Lawyers in its 2019 Best Law Firms rankings.
Achieving 2019 Best Law Firms Status
In its ninth consecutive year, the 2019 Best Law Firms list recognizes firms for professional excellence and consistently favorable ratings from both clients and peers within the legal community. Achieving a tiered ranking indicates a truly exclusive combination of quality, expertise, and distinction. We are proud to announce that Sinas Dramis has been selected to the highest attainable tier. Furthermore, recognized firms must also have at least one practicing attorney in the list of the Best Lawyers in America in order to be eligible for this honor. Five Sinas Dramis attorneys, including George T. Sinas, James F. Graves, Bryan J. Waldman, Timothy J. Donovan, and Bernard F. Finn, were selected for inclusion in the most recent edition of Best Lawyers in America.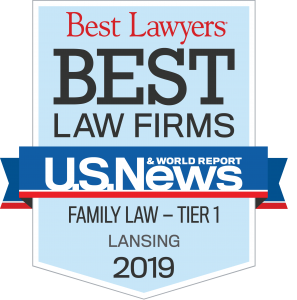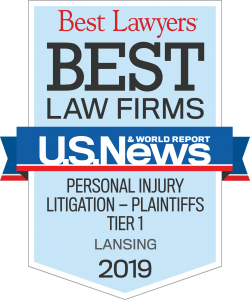 Cultivating a Culture of Excellence
Sinas Dramis Law Firm continually cultivates an atmosphere of award-winning excellence within the firm, as well as the communities we proudly serve across Michigan. In the area of family law, Ingham County Bar Association named our Lansing divorce attorney a "Top 5 Under 35" in 2017. Our personal injury team has collectively attained numerous recognitions, including the "Earl J. Cline & Sherwin Schreier Award for Excellence," "Bicycle Advocacy Award" by League of Michigan Bicyclists, and "Prevention Award" by Brain Injury Association of Michigan, to name a few.
Sinas Dramis Law Firm specializes in personal injury litigation and family law. With offices conveniently located in Lansing, Grand Rapids, Kalamazoo, Metro-Detroit, and Chicago, we proudly serve and advocate for the injured and families experiencing times of transition in communities across the states of Michigan and Illinois. Thank you, U.S. News & World Report and Best Lawyers for recognizing us again on this year's list!