Three Important Tips to Avoid an Accident on US-127 at I-496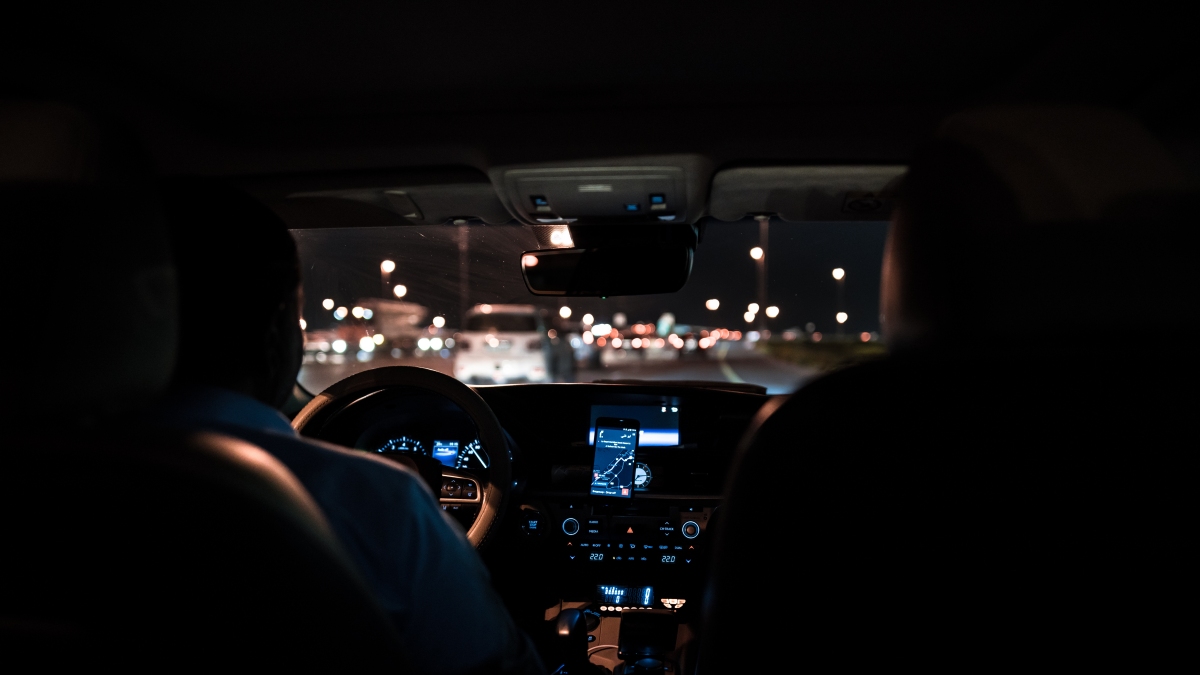 As part of our Understanding Dangerous Roads campaign, we've reported before the dangers of an accident on US-127 at I-496. As one of Lansing's main thoroughfares serving many commuters to the east side of Lansing, downtown Lansing, and city of East Lansing, this interchange sees heavy traffic throughout the day. Shifting lanes, high speeds, vehicles merging from both sides of the freeway, and poor road conditions all contribute to the dangers of this area, and unfortunately, it isn't likely to improve any time soon. If this area is on your route, keep these tips in mind to help avoid an accident on US-127 at I-496.
Be Prepared
While many of us don't have much spare time in the morning, taking a minute or two before you leave to check traffic conditions could end up saving you in the long-run. These are some of our favorite local traffic tools:
MI Drive by MDOT – Michigan Department of Transportation does a great job of keeping this interactive map updated throughout the day. You can check camera footage, construction zone locations, traffic patterns, and accidents on the I-496 US -127 interchange all on one handy spot.
Lansing Alert – This is the City of Lansing's official communication platform. It alerts users of emergencies, traffic issues, road closures, and more. You can receive notifications via phone call, text message, or email. Remember to check your alerts before driving and silence your phone while operating your vehicle. Sign up here.
Understand the Contributors to an Accident on US-127 at I-496
Any time you merge two highways, risk increases and the same holds true for the 127/496 interchange. Understanding the issues that contribute to road hazards is key to a safe and smooth commute.
Every summer, the previous year's car accident statistics in Lansing are released. The stats for 2016 reveal that, unfortunately, not much has changed in this area. In 2015, there were a total of 129 auto accidents on the 127/496 interchange, whereas 2016 saw a similar amount of 126.  The most dangerous areas from year-to-year continue to be:
Southbound US-127 Trowbridge Rd exit
Southbound US-127 I-496 entrance ramp
Northbound US-127 Trowbridge Rd exit
Northbound US-127 I-496 entrance ramp
Navigate Defensively but with Caution

Southbound US-127
Driving southbound on 127, you'll first encounter the I-496 west exit ramp to your right, followed quickly by merging traffic from Kalamazoo street, less than a quarter of a mile later. Almost immediately after the Trowbridge exit is the I-496 entrance ramp on the right side as well.
If you need to merge onto westbound 496 or take the Trowbridge exit, be sure to time your speed to the flow of traffic while driving defensively. For those continuing southbound on US-127, it may be best to merge into the left lane of 127 for this 1-mile stretch of highway if you're clear to do so.
Northbound US-127
Driving northbound on US-127, the Trowbridge road exit ramp is your first potential area of conflict. With a short exit ramp that curves sharply, travelers don't have much time to adjust speeds to the demands of the ramp. Less than a third of a mile after the Trowbridge exit, you'll encounter a split where you will either merge onto I-496 west from the left or middle lane or continue north on 127 via the right lane.
If you need to exit on Trowbridge, familiarize yourself with the issues of this area and know that it is prone to backups. For travelers heading west on 496, you'll need to use the left two lanes, whereas northbound US-127 drivers will stay in the right lane for the smoothest transition through the interchange.
In general, the following safety measures will also help ensure smooth driving anywhere, not just the 127/496 corridor:
Follow the speed limit and obey traffic signs
Be attentive and drive responsibly
Drive distraction-free
Wear your seatbelt
Check your mirrors
Allow for oncoming traffic
Use turn signals
Give yourself plenty of space
Familiarize yourself with traffic and weather conditions before operating your vehicle
Reduce speed to road conditions during inclement weather
Sinas Dramis Law Firm is committed to protecting the rights of people injured in motor vehicle accidents. If you've had an accident on US-127 at I-496 and need legal representation, please contact our office for a free case review.