Sinas Dramis Listed Among State's Best in Personal Injury Law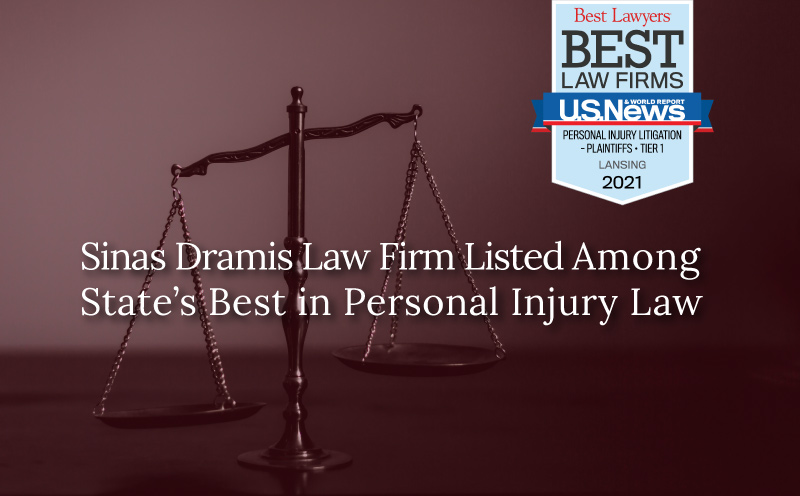 Sinas Dramis Law Firm, a statewide legal presence serving all of Michigan, has once again been listed as one of Michigan's "Best Law Firms" in Plaintiffs personal injury litigation. This designation recently appeared in the 2021 edition of the U.S. News—Best Lawyers publication, Best Law Firms. This is the tenth consecutive year that Sinas Dramis Law Firm has received this prestigious distinction, confirming its continued professional excellence in the field of personal injury law.
A firm's eligibility for inclusion in Best Law Firms is dependent upon having at least one of its attorneys included in the "Best Lawyers" list for that year. This year, five Sinas Dramis Law Firm attorneys were included in that list in the area of personal injury litigation. To be listed in Best Law Firms, eligible firms must undergo a rigorous evaluation process that includes client feedback and peer review from leading attorneys in the firm's particular area of practice.
Sinas Dramis Law Firm has been in existence for 70 years and has offices in five cities. The firm represents victims of serious personal injury and wrongful death throughout Michigan. Over the years, the law firm's attorneys have held numerous leadership positions in several major professional organizations and are highly respected by the Bench and Bar, particularly in matters regarding motor vehicular injury.