George T. Sinas Receives Thomas E. Brennan Lifetime Achievement Award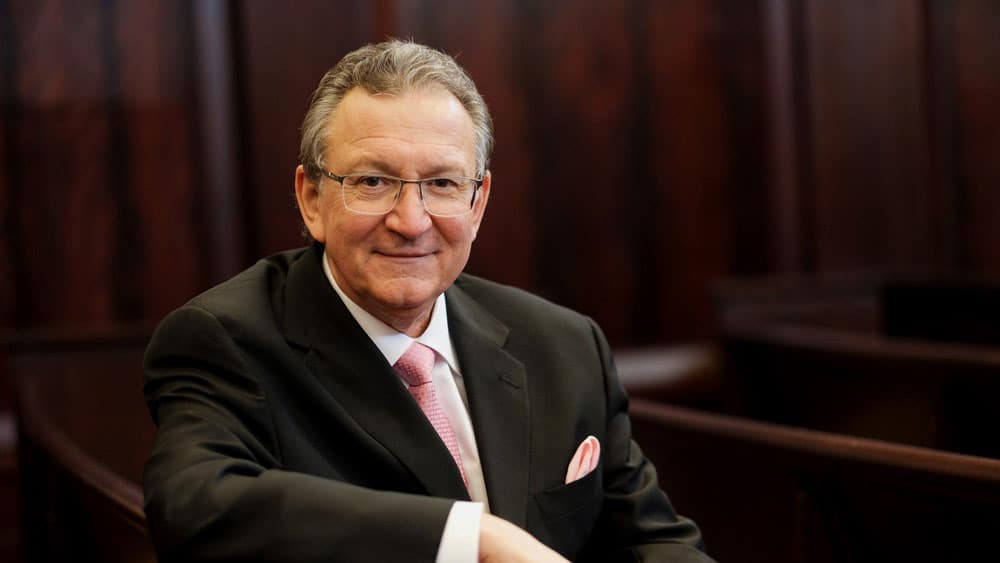 It is with great pleasure Sinas Dramis Law Firm announces that its managing partner, George T. Sinas, is the 2018 recipient of Ingham County Bar Association's esteemed Thomas E. Brennan Lifetime Achievement Award.
This distinction is only given to attorneys who have made a significant and lasting impact on the justice system and contribute greatly to the advancement and betterment of the legal profession in the State of Michigan. Recognized attorneys also maintain the highest standard of excellence with demonstrated accomplishments received in service to the profession. While the award may be given annually, it is only awarded in years when an exceptionally qualified candidate has been nominated.
This year's nominee and recipient, George Sinas, embodies these attributes greatly. As a personal injury litigator, he has passionately and skillfully represented seriously injured clients throughout Michigan for over 35 years. Earlier this year, he received the "Cline-Schreier Award for Excellence" from the State Bar of Michigan, Negligence Law Council. In 2015, he received the "Champion of Justice" award from Michigan Association for Justice, and in 2013 he was named "Michigan Lawyer of the Year" by Michigan Lawyers Weekly, to name just a few of his accolades.
George is also dedicated to educating the public about their rights under Michigan law. As such, he is an Adjunct Professor at Michigan State University College of Law where he lectures extensively on Michigan Auto No-Fault Law. He has also authored two textbooks and numerous articles on the subject as well. Furthermore, he serves as General Counsel for Coalition Protecting Auto No-Fault (CPAN). He also acted as a past President of Michigan Association for Justice and former Chairperson of the State Bar Negligence Law Section.
George will receive the Thomas E. Brennan Lifetime Achievement Award at Ingham County Bar Association's 124th Annual Dinner on Thursday, November 15, 2018, at University Club of Michigan in Lansing, Michigan.
Please join all of us at Sinas Dramis Law Firm in congratulating George Sinas on this monumental achievement!