George T. Sinas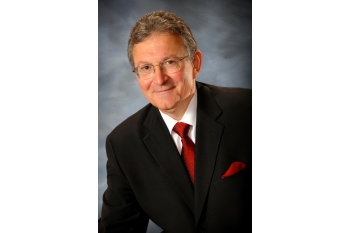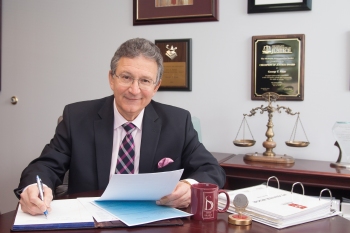 George Sinas is a personal injury attorney with decades of experience representing injured individuals throughout Michigan. Much of his practice is dedicated to Michigan auto no-fault insurance litigation. In fact, George is considered one of Michigan's foremost experts in auto no-fault law.
Having studied and reviewed nearly every case and piece of legislation that arose both before and after Michigan auto no-fault law came into effect during his formative years, George has been a tireless advocate for victims of automobile, semi-truck, motorcycle, and other accidents to which Michigan's auto no-fault law applies.
In addition to his fierce, steadfast representation of his clients, George believes in the importance of educating others about their rights under the auto no-fault system. He is an adjunct professor at Michigan State University College of Law, where he teaches a course on Michigan Auto No-Fault Law. George was also instrumental in the creation of the Coalition Protecting Auto No-Fault (CPAN), an organization bringing together more than 20 major medical groups, consumer groups and ordinary citizens who are the main stakeholders in the protection and preservation of Michigan's unique auto no-fault insurance system.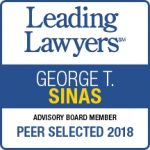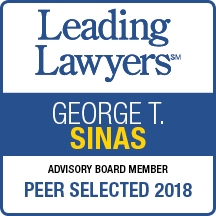 George regularly participates in workshops, lectures at conferences and writes articles and practice guides for the benefit of the legal community, ordinary citizens, persons injured in auto accidents, case managers and others in the medical community.
George is proud to continue his father's tradition of providing quality legal representation for the people of Michigan in personal injury and auto no-fault matters — a commitment to which the Sinas Dramis Law Firm has been recognized since 1951.
Practice Areas
Auto accidents, motorcycle accidents, semi-truck accidents, personal injury, wrongful death
Professional Associations
Michigan Association for Justice — executive board member
Coalition Protecting Auto No-Fault (CPAN) — general counsel
Brain Injury Association of Michigan — board of directors
State Bar of Michigan
State Bar of Michigan, Negligence Law Section — chairperson (1989-90)
Ingham County Bar Association
Publications
NFRBO.com (No-Fault Red Book Online), 2010
"Deciphering Two Related Concepts: No-Fault PIP Causation Law and the Decision in Griffith v State Farm," Thomas M. Cooley Law Review, 2010
"Highway Defect Claims . . . Is Something Wrong with the Actual Roadbed?," State Bar of Michigan, Negligence Law Section Quarterly, 2002
"Case Management and the Michigan No-Fault Law: A Look at the Legal Issues," Michigan Bar Journal, 2000
"Case Management and the Michigan No-Fault Law," Michigan Bar Journal, 1999
"1995 No-Fault Tort Threshold: A Statutory Hybrid," Michigan Bar Journal, 1995
"The Evolving No-Fault Tort Threshold," Michigan Bar Journal, 1986
"The Current Status of No-Fault – Increasing Discord in Appellate Court Decisions," Michigan Bar Journal, 1978
Michigan No-Fault Auto Insurance Decisions (No-Fault Red Book)
Motor Vehicle No-Fault Law in Michigan, co-authored with Wayne J. Miller
Speaking Engagements
Presenter, Michigan Association for Justice's annual No-Fault Institute – every year for more than 10 years
Presenter, Institute for Continuing Legal Education's annual No-Fault Update – every year for more than 20 years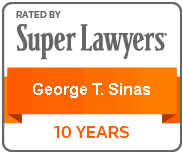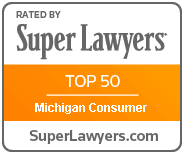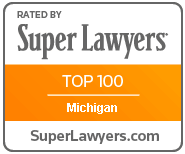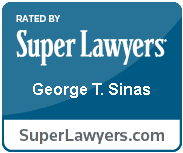 Awards & Recognition

Top 50 Michigan Consumer Super Lawyers — 2018
Earl J. Cline & Sherwin Schreier Award for Excellence — State Bar of Michigan Negligence Law Section, 2018
Leading Lawyers – 2018 Peer Selected
Best Lawyers in America — Plaintiffs' Personal Injury Litigation — listed every year since 1989
Michigan Super Lawyers — listed in Plaintiffs' Personal Injury every year since 2006
Top 100 Lawyers in Michigan — Super Lawyers, every year since 2010
Leading Lawyers – Michigan — Listed as "Top 10 Plaintiffs' PI Lawyer"' & "Top 10 Consumer Lawyer" – 2017
Featured in June 2017 edition of Leading Lawyers Magazine, Michigan Edition — "George Sinas: Family Legacy Bolstered Auto No-Fault Expert"
"Most Respected Advocate" Award — Michigan Defense Trial Counsel, 2015
"Champion of Justice" — Michigan Association for Justice, 2014
"Lansing Personal Injury Litigator of the Year" — Best Lawyers of America, 2009 and 2014
"Lawyer of the Year" — Michigan Lawyers Weekly, 2013
"Protection and Preservation Award" — Coalition Protecting Auto No-Fault (CPAN), 2013
"Catalina Andres Humanitarian Award" — ACS Foundation, 2013
Legacy Society Professional Service Award — Brain Injury Association of Michigan, 2005
"Leo A. Farhat Outstanding Attorney Award" — Ingham County Bar Association, 2003
"Top 10 Lawyers of the Year" — Michigan Lawyers Weekly, 2003
"Michigan's Most Influential Lawyers" — Michigan Lawyers Weekly, 1990 and 1991
Education
B.A., University of Michigan, Political Science, 1972
J.D., Wayne State University Law School, 1975
Admissions
Michigan, 1975
Connect with George Sinas

 georgesinas@sinasdramis.com