Announcing Stephen Sinas's Ingham County Bar Foundation Fellowship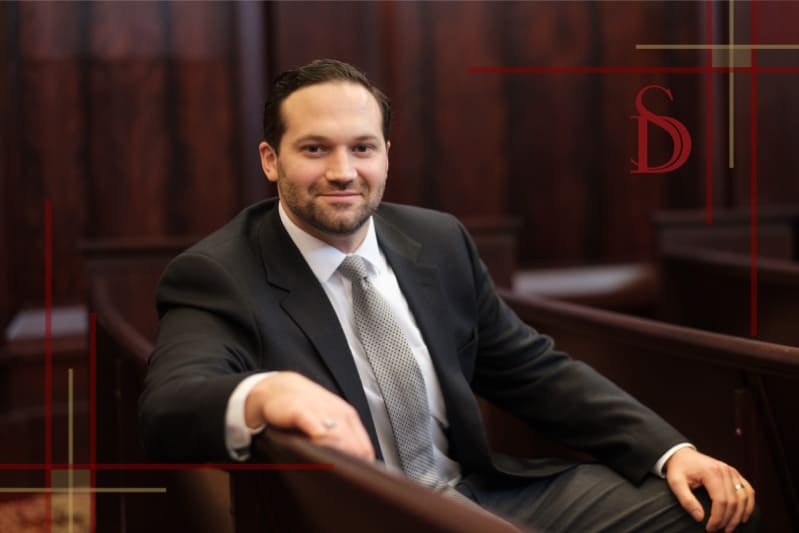 Please join us in congratulating Michigan personal injury attorney, Stephen H. Sinas on becoming a Fellow of Ingham County Bar Foundation (ICBF)! This prestigious Fellowship is limited to less than 5% of active attorneys in the Tri-County Area (Ingham, Eaton, and Clinton counties) who have been nominated by a current ICBF Fellow and garnered the most votes by the Foundation's Board of Directors. Nominees must be actively engaged in the practice of law, possess exceptional character, morals, and ethic, and have a reputation of legal leadership.
Ingham County Bar Foundation Fellowship Responsibilities
While ICBF Fellowship mirrors the State Bar Foundation's Fellowship program, its mission is to further recognize lawyers for their professionalism, excellence, and service to the community within the Tri-County area specifically. The Fellow program helps fulfill the ICBF's important mission of promoting access to justice, expanding the availability of legal services to the public, supporting local charitable organizations, promoting and continuing legal education, and fostering the honor and integrity of the legal profession. In addition to these responsibilities, each ICBF Fellow helps fulfill this mission by making a significant individual financial contribution to the Foundation.
Steve Sinas – Proven Legal Leader
Steve Sinas has proven himself a leader within the legal community time and again. His Fellowship with Ingham County Bar Foundation further confirms his dedication to the profession as well as his reputation among his peers. Additionally, Steve serves on the Michigan Association for Justice Executive Board, is a Board Member of the Michigan Brain Injury Provider Council, Associate Legal Counsel for the Coalition for Protecting Auto No-Fault (CPAN), sits on the State Bar of Michigan's Character & Fitness Committee, and is a proud Board Member of the Ingham County Bar Association. In addition to these legal leadership roles, Steve is passionate about educating Michigan's future lawyers as an Adjunct Professor at Michigan State University College of Law where he teaches a  course on Michigan's auto no-fault legislature. Sinas received dual undergraduate degrees in Economics and English Literature from University of Michigan and received his law degree from Wayne State University College of Law.
Please join all of us at Sinas Dramis Law Firm in congratulating Steve on this well-deserved professional achievement. Congratulations, Steve!