Michigan Drone Laws – Privacy, Registration, and Where to Fly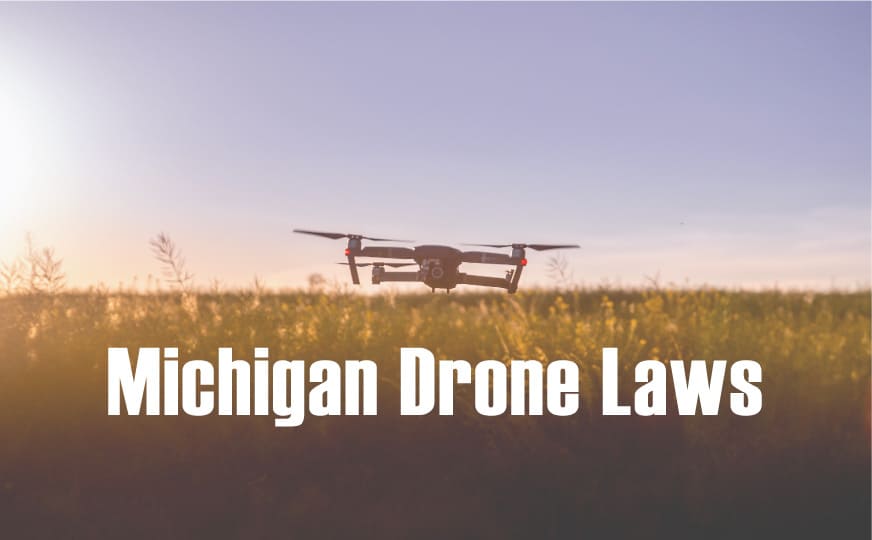 Drones have become the hot new item over the last several years. In fact, the FAA claims there are more than a million drones in the United States alone. A relatively new technology, flying a drone is a great hobby that gets people outdoors more and can be a great past-time for individuals and families alike. However, whether you're an aerial photographer grabbing the sickest shots of the Michigan coast, or an amateur backyard enthusiast, it's your responsibility to understand Michigan drone laws. Attorney Bryan Waldman was on WLNS 6 Legal Edge recently explaining what drone operators can and can't do with regard to state laws.
Drone Laws in Michigan
Under Michigan law, drones must be registered with the FAA. This registration costs $5 and lasts three years. However, if you fail to register your drone, the fine can be up to $27,500, which is obviously significant. So if you just bought a drone, be sure to register it immediately. More information regarding drone registration through the FAA can be found here.
Michigan law bans drones from interfering with law enforcement, harassing others, or invading another's privacy. As a general rule of thumb, if it's illegal to do without a drone, it's illegal to do with a drone, too. However, what one person considers an invasion of their privacy may not, in fact, constitute an invasion of privacy. With regard to drones, Michigan law applies the same principle as it does to people. For example, if you are in your backyard with your family and it's acceptable for your neighbor who is in their yard to see you, it is also considered acceptable for a drone to see you, too.
Where Can I Fly My Drone?
Contrary to popular belief, you can't just fly your drone anywhere. Recreational drone users cannot operate a drone above 400 feet. In addition, certain air spaces are restricted for safety reasons. Restricted areas include:
Stadiums and sport events
Near airports
Emergency response areas such as hurricanes and wildfires
Military bases designated as Department of Defense facilities
National landmarks – Statue of Liberty, Mt. Rushmore, etc.
Nuclear power plants
Washington, D.C.