Michigan Motorcycle Street Legal Requirements and Safety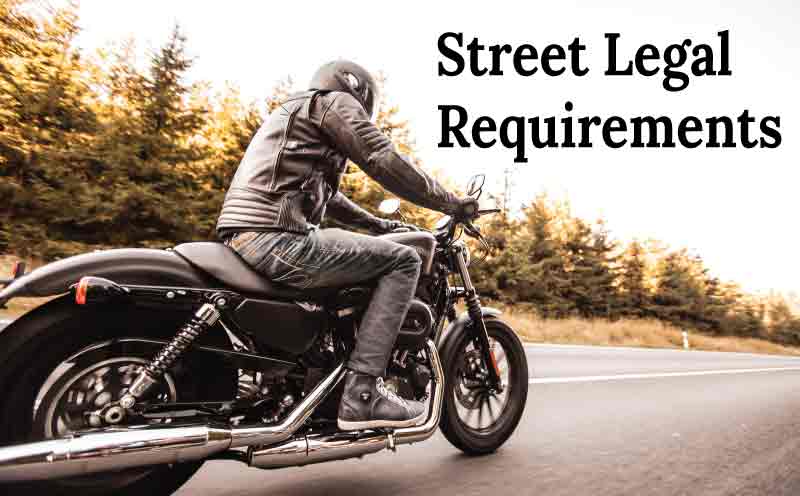 In Michigan, there is no better sign of spring and summer than the sound of a motorcycle cruising down the roadway. There's a lot to consider when riding a motorcycle, including how you do so safely and whether you are following the state's legal requirements. Grand Rapids motorcycle accident lawyer Tom Sinas went through the basics of Michigan motorcycle street legal requirements in an appearance on Fox 17 Know the Law, where he also offered safety tips for both riders and other motorists who share the road.
Who can Ride Under Michigan Motorcycle Street Legal Requirements?
In Michigan, those looking to ride a motorcycle need what is called a motorcycle endorsement on their driver's license. So before you buy a bike and go for a ride, you will generally need the meet following criteria:
18-Years-Old
Driver's License
Motorcycle Endorsement On License.
So how do you get the motorcycle endorsement? Well, like getting a driver's license, you must first pass a written test and then a road test. Once completed, you can receive the endorsement and ride your bike legally. The rules are a little different for those who are 16 and 17 hoping to ride a motorcycle. In Michigan, those under the age of 18 must take and pass a longer motorcycle safety course approved by the Michigan Secretary of State's office before they can receive a motorcycle endorsement on their license. Additionally, Michigan does have an option for someone to get a temporary motorcycle permit, but you must apply and get approved, and it typically will only last for 180 days.
Do you have to wear a helmet when riding a motorcycle in Michigan? Those under the age of 21 are required to wear a crash helmet when riding a motorcycle. However, for those 21 and older, it is not required to wear a helmet if they meet the following criteria:
You carry at least $20,000 in first-party medical benefits.
You've had a motorcycle endorsement for at least 2-years or have passed a motorcycle safety program.
That being said, Sinas Dramis Law Firm strongly recommends you wear a helmet when riding a motorcycle or any kind of bike or ATV. For a full summary of Michigan motorcycle helmet laws, be sure to click on the linked text above.
Other Michigan Motorcycle Street Legal Requirements
One of the most important rules both riders and other drivers should know about motorcycles is that under state law, a motorcycle is entitled to the full use of a lane. Therefore, it is illegal for a driver to put their car into a position where they are preventing the motorcycle rider from fully using their lane.
When a crash involves a motorcycle, due to the sheer nature of their being less protection for the rider, severe injuries are highly possible. And under Michigan law, personal injury cases that involve motorcycles are often handled differently than auto accidents. If you are injured on a motorcycle, it is important to speak with an attorney who has experience handling these types of cases. Sinas Dramis Law Firm has a skilled team that, in the event of an unfortunate circumstance you're involved in a crash, can help you navigate the difficult legal landscape. Contact us or get more information at the links below.