Wrongful Death Claims in Michigan
Finding Your Next Steps Forward
Wrongful death claims are sensitive and time-specific, requiring special attention to detail. Because of the oftentimes complex nature of these cases, a skilled and experienced Michigan personal injury attorney who specializes in wrongful death claims is essential for obtaining the resources you need to move forward.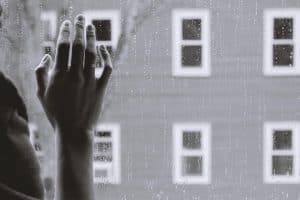 We understand that pursuing a legal claim at this time might feel too overwhelming. Rest assured, we are here to help. It is our mission to ease the burden for grieving families by making the legal process as smooth as possible. With more than sixty years of experience helping grieving Michigan families, we offer a successful approach to wrongful death claims. We'll advocate for you with care, compassion, and understanding. We proudly offer a free, initial case review and we don't collect any legal fees until you win or settle your case.
We are conveniently located, with offices in Lansing, Grand Rapids, Kalamazoo, and Metro-Detroit. But if traveling at this time is too much for you, rest assured, we'll come to you.
Call us today at 866.758.0031 or submit a free online form.

Advocates for the Wronged in Michigan
This can be an extremely difficult time for anyone. But if your loved one's death was caused by the wrongdoing or negligence of another, the loss can be even more difficult. This is what constitutes a wrongful death claim in Michigan – when someone dies as a result of another person's misconduct. If you find yourself in this situation, you might be eligible to file a claim against the responsible party. Damages recoverable under this type of claim may include payment for:
Loss of financial support
Loss of services
Loss of companionship
Loss of prospective inheritance
Medical care
Funeral expenses
Pain and suffering experienced by deceased
Who Can File a Wrongful Death Suit in Michigan and When?
While a wrongful death lawsuit can be brought against any individual, corporation, or entity responsible for the death of another due to negligence or wrongdoing, only certain people are able to receive compensation for this type of claim under the Michigan Wrongful Death Act, including:
The deceased person's spouse, children, step-children, descendants, parents, grandparents, brothers, and sisters
The person inheriting the decedent's estate
In Michigan, there is a 3-year statute of limitations for filing a wrongful death claim. Outside this window, surviving family members may be barred from seeking civil damages for the untimely death of their loved one. This is one reason it is very important to consult with a Michigan wrongful death attorney soon after the passing of your loved one.
Our Long History of Successful Results
Since opening our doors in 1951, we have dedicated ourselves to helping Michigan families obtain the highest possible compensation for the wrongful death of their loved one. We understand that, while money isn't everything and can't ease your grief, it can help ensure your future is more stable and predictable in the wake of loss. Over the years, our personal injury attorneys have achieved numerous wrongful death verdicts and settlements for our clients. The following are just a few:
$10.68 million for the wrongful death of a father of three caused by medical malpractice

$10 million for the wrongful death of a 19-year-old woman in the Pan Am 103 airline crash in Lockerbie, Scotland.

$7.75 million for the wrongful death of a Michigan man who was driving his family on vacation when another car turned abruptly in front of the vehicle.

$5 million for the wrongful death of an 18-year-old caused by the negligence of a drunk driver.

$3 million for the wrongful death of a 56-year-old, resulting from police misconduct.

$1 million for Eaton county bicycle-automobile collision resulting in wrongful death.
Unfortunately, wrongful death claims can arise from a number of situations, the most common being car accidents, motorcycle accidents, bicycle crashes, medical malpractice, and products liability. Our attorneys have gained comprehensive experience in helping clients recover wrongful death damages in almost every area of law.
Appointing a Personal Representative in Michigan Wrongful Death Cases
The Michigan Wrongful Death Act mandates the appointment of a personal representative. Furthermore, Michigan Probate Court must approve this representative. When appointing a representative, generally priority goes to those named in the victim's will. If no one is named, the surviving spouse is often appointed.
The personal representative works with the chosen Michigan wrongful death attorney to handle the claim and make key decisions. They will also help with the administration of the decedent's estate, including executing the will and distributing property to appropriate parties.
Lansing-based personal injury lawyer, Steve Sinas, appeared on WLAJ "In the Name of the Law" and explained the process of opening an estate on behalf of a deceased loved one in further detail, below.
WLAJ In the Name of the Law – Michigan Wrongful Death Act from Sinas Dramis Law Firm
In this segment, Steve Sinas continues to explain the complexities of these cases. As advocates on behalf of grieving Michigan families, he describes his role in immersing himself completely in their story to understand who the person was and get a better grasp of the enormity of loss the family is experiencing. In this way, he can best advocate for his clients and the resources they need. Not as a means of replacement, but as a tool to help move forward in life after a tragedy.
If you are experiencing loss because of the negligence or wrongdoing of another, please call a personal injury attorney at Sinas Dramis Law Firm at 866.758.0031. We will discuss the specifics of your case and help you establish the best steps forward.